University Systems help centre
Configure your UVic email with Outlook 2010/2013

1.  Open Microsoft Outlook 2010/2013. Under the File menu, select Info. Then click Add Account. If you wish to modify a pre-existing account, click on Account Settings and select Change.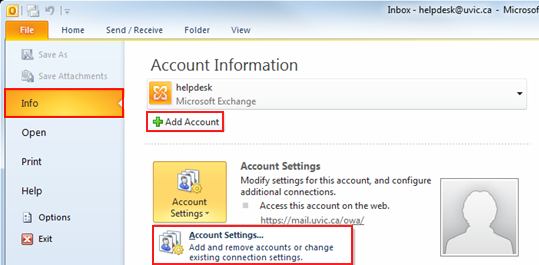 2.  Select Manually configure server settings or additional server types. Click Next.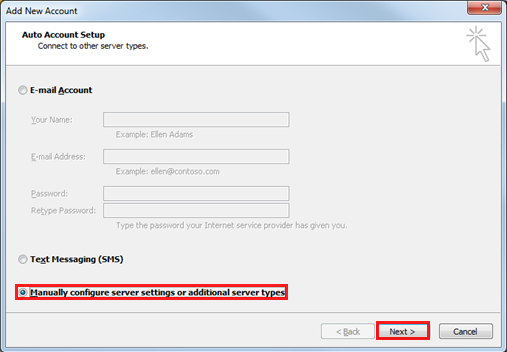 3.  Click on Internet E-mail and then click on Next.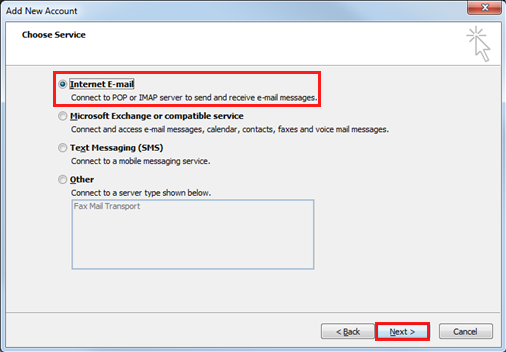 4.  Fill out your name, email address, and server settings and then click on More Settings.

IMAP
Account type: IMAP
Incoming mail server: imap.uvic.ca
Outgoing mail server: smtp.uvic.ca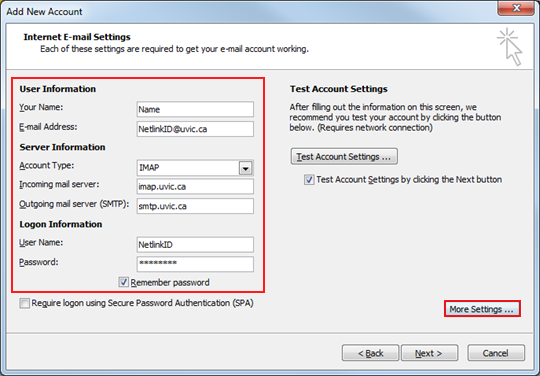 5.  In the Advanced Tab, select SSL as the encrypted connection.  The incoming server (IMAP) should be set to 993. Click OK to return to the previous screen.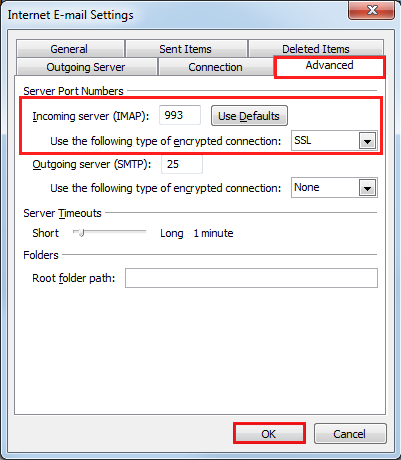 6.  Hit Next to test your account settings. Click on Close to finish the account set-up.