University Systems help centre
Configure your UVic email with Windows 8

Your UVic Webmail account can only be set up via IMAP in the built-in Mail App on Windows 8. POP3 is not supported by the Mail App.
1. Open up the Mail App, then press and hold the Windows key on your keyboard and click on the letter "i" to access the mail settings menu. Then click on Accounts.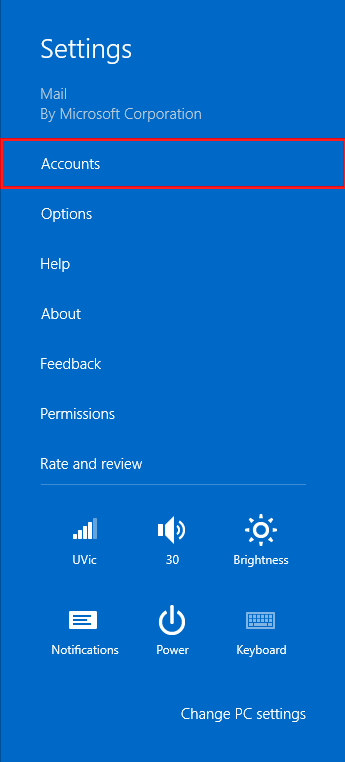 2.  Click on Add an Account.
3.  Select Other Account.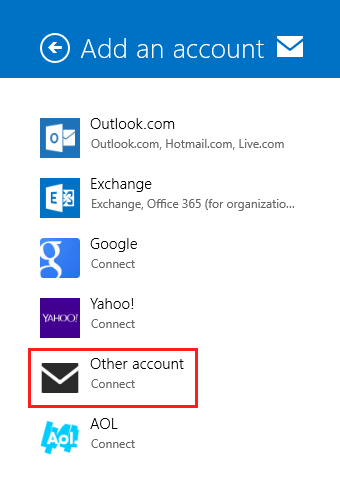 4. Select IMAP and press Connect.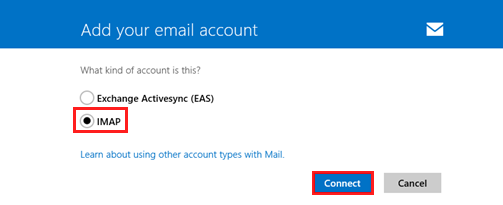 5. Enter your email address and password and click on Connect.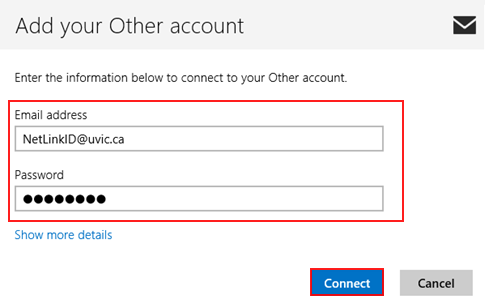 6. Enter your Netlink ID and password, and make sure that the following settings are configured as shown below. Press Connect to finish the account set-up.