University Systems help centre
Add role-based email account: Outlook 2011 for Mac
You can add role-based email accounts email accounts to Outlook 2011 so that they appear like any other email address. Make sure you have already added your primary email account to Outlook before beginning these instructions.  Note: you do not need the password to the role-based account to configure it in Outlook 2011.
1. Open Outlook 2011, then in the top menu, click Tools then Accounts.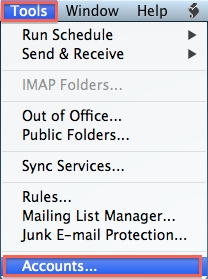 2. Click the +.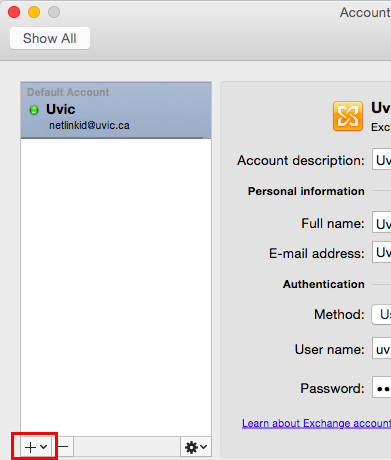 3.Select Exchange.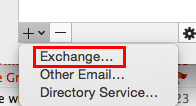 4. Fill in your role-based email address, uvic\Primary NetLinkID and the password for your Primary NetLink ID, and click Add Account.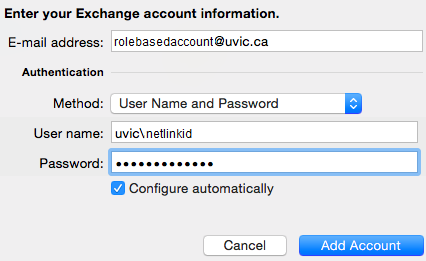 5. Close the Accounts window.
8. Your role-based email account now appears on the left hand menu.