UVic MFA upgrade on Oct 19th
University Systems is upgrading the UVic Multi-Factor Authentication (MFA) to use the new Duo Universal Prompt on Wednesday 19 October 2022. This update provides a better experience for users with trusted devices and multiple authentication methods.
Updated Duo prompt image
All devices will be using a new Duo prompt image when you sign in with your NetLink ID.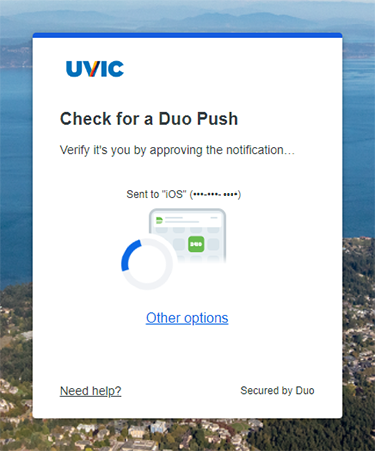 Trusted device setting improvement
The "trust this browser" setting is more consistent on supported devices. You won't see a Duo prompt as frequently on your trusted devices for 7 days.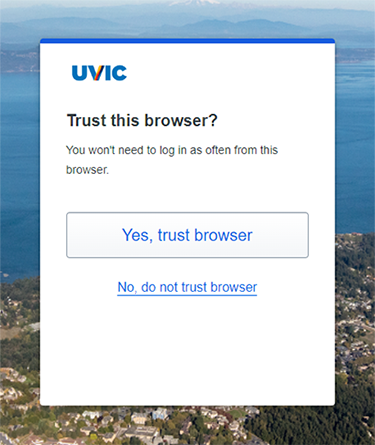 This setting is specific to your device. You'll have to select this option on each computer or mobile device you use.
More authentication options
If you have multiple ways to use Duo – like a phone, tablet, or hardware token – your preferred authentication method is easier to set on your devices. All future logins from the same device and browser will automatically use the same authentication method.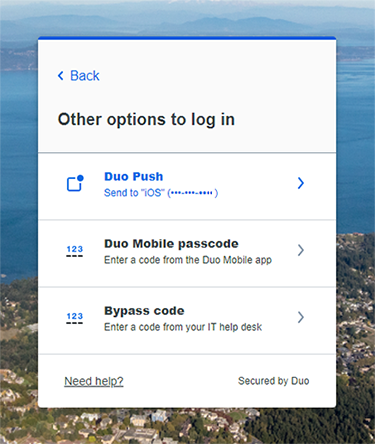 For more information, please see the Duo Universal Prompt documentation.
If you have any questions or need help, please contact the Computer Help Desk.