Outlook Web Access Change
Last updated 25 January 2022
University Systems will be changing the login process for UVic's Outlook Web Access for Exchange email effective January 31, 2022. 
The new login process for email will use the Sign in to UVic page, consistent with most online services at UVic: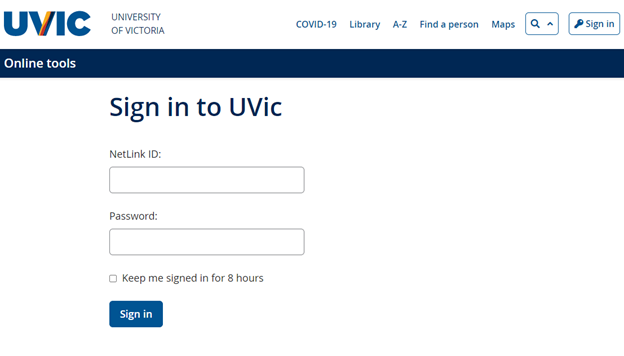 This change will also help better protect your email account from unauthorized access if you are enrolled in UVic MFA; visit https://www.uvic.ca/mfa for more information. If you have any questions about this change, please contact the Computer Help Desk.