Cyber Security Awareness Month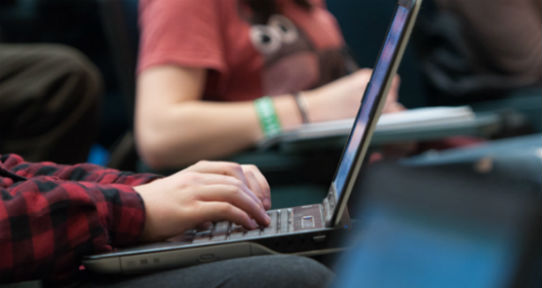 Cyber Security Awareness Month (CSAM) is internationally recognized every year during the month of October. The goal is to raise awareness of the importance of Cyber Security, to encourage the practice of good cyber safety habits and to educate how to protect personal information.
Learn more about cyber security and how to keep yourself safe online using the online courses and resources below: 
Cybersecurity awareness training for students
From September 7 - October 31, 2018 UVic students have a chance to win a $150 VISA card! They can enter the contest by self-enroling and completing the UVicCyberAware course in CourseSpaces.
Phishing awareness training for faculty and staff
This year University Systems continues to put focus on phishing.
Phishing is an attempt to trick you into providing confidential information. If you're asked to click on a link in an email, how can you tell if the link is legitimate? If you're replying to an email, how can you determine if it's going to an address you know? There are many ways to spot obvious phishing attempts.
UVic faculty and staff can self-enrol in the Phishing awarness training course in CourseSpaces to learn about the various types of phishing scams, how to protect their personal information, and how to avoid sending emails that may look like phishing to others.
For some practical advice on avoiding phishing emails, try using the decision tree below:

Government of Canada Get Cyber Safe
This year's Government of Canada Get Cyber Safe campaign toolkit themes focus on:
Our Internet; our cyber security
Buy secure
Our data is valuable
Our critical eye and the Internet
Our future in cyber security
The Internet of Things
The Internet of Things (IoT) refers to physical devices (also called "smart" or "connected" devices) that connect to each other via the internet. They collect and exchange information with one another and with us.  
Government of Canada Get Prepared
As part of Cyber Security Awareness Month, the Government of Canada reminds us to review their online safety practices.