Video Conferencing is free of charge for faculty and staff
University of Victoria currently operates several Video Conferencing facilities of varying sizes that are located in the David Turpin (formerly Social Sciences & Mathematics) building. These facilities have been operated by University Systems using a cost recovery model. In order to reduce barriers and increase use of Video Conferencing, this service will now be offered at no cost* as a pilot for one year.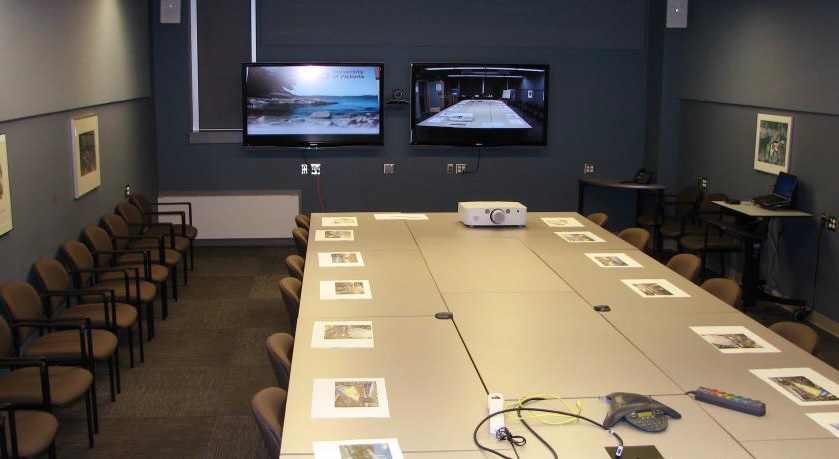 In addition, we are expanding our services by offering a new Desktop Collaboration service that allows multiple parties to connect from room based systems, web browsers, Skype, Google Video Chat, all in the same virtual space. This service allows you to connect from almost anywhere and from your own computer.
We encourage you to become familiar with these new services by reviewing our Service Catalogue, http://www.uvic.ca/systems, or directly visiting the following page: http://www.uvic.ca/systems/services/avmultimedia/index.php
For more information, please contact the Computer Help Desk, 250-721-7867, helpdesk@uvic.ca.
*Please note a cancellation fee will be charged for last minute cancellations and/or no-shows.