Sustainability events @ UVic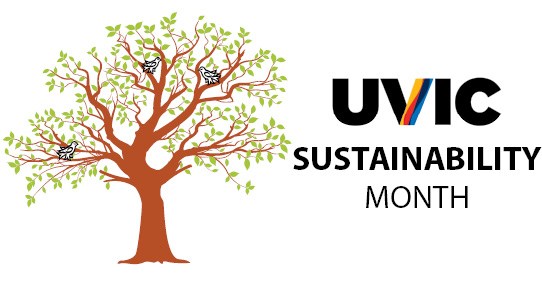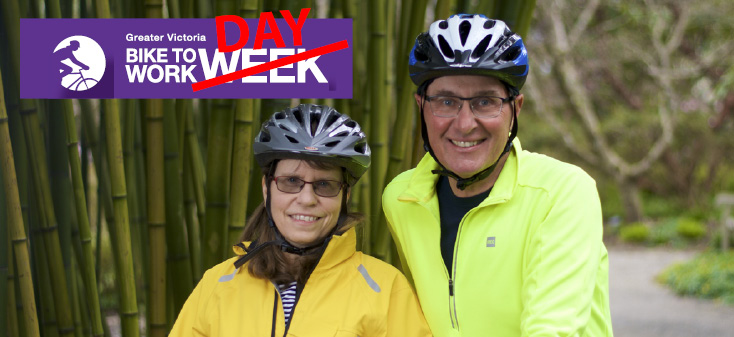 Bike to Work (or Campus) Day at UVic is to encourage and support riders to continue riding throughout the fall and winter months. Look out for Celebration Stations on campus where riders can hang out, have a coffee and treat, and mingle amongst new and seasoned all-weather cyclists.
When?  Bike to Work (or Campus) Day takes place the October 3rd.
Join us at Petch Fountain between 7:30 and 9:30 AM for the UVic Celebration Stations
See Greater Victoria Bike to Work Society for more info.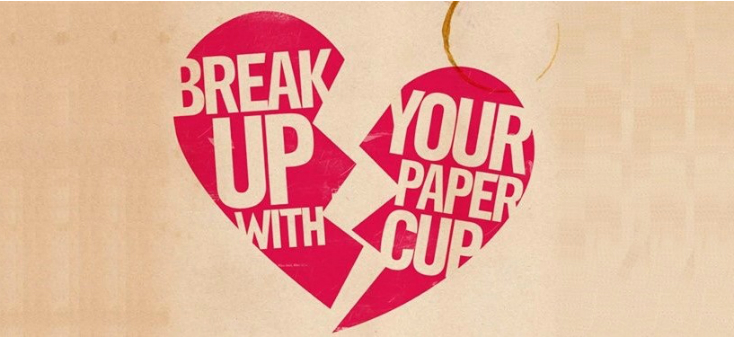 During UVic's Love-A-Mug week, the Office of Campus Planning and Sustainability asks that you help reduce waste and break up with your paper cup and love your mug. Watch for the UVic Res Green Team and Muggo, our awkward yet mildly loveable coffee mug mascot, wandering around campus.
If they see you carrying a reusable mug they will give you a coupon for a free coffee or tea! 
When? In October and February. Oct 16 - 20, 2017 (National Waste Reduction Week!)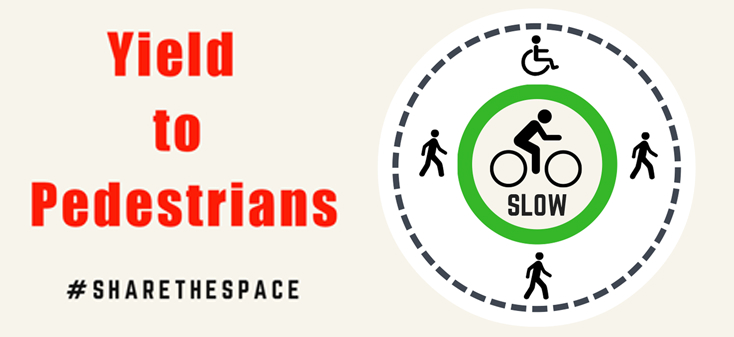 Our campus is a busy place. Throughout the day, there are thousands of people trying to get from building to building on bike or on foot. Sometimes it can be a bit crowded, which can make it both difficult and unsafe for pedestrians and cyclists. To help make sure UVic stays both pedestrian and bicycle-friendly, please #sharethespace!
Tips for Cyclists:
Yield to pedestrians. Be alert and prepare for unpredictable moves by others.
Slow down. Going too fast on campus is unsafe to both yourself and the people around you.
Leave room when passing. Cycling too close to pedestrians on multi-use paths increases chances of collision. If you want to cycle more quickly, use Ring Road.
Use a bike bell. Give the person in front of you warning that you are about to pass. They will appreciate it!
Use hand signals. Unpredictable cycling can lead to unsafe reactions by others and cause accidents. 
Dismount in congested areas. It's easier and safer. Don't treat pedestrian traffic like an obstacle course!
When? This is an ongoing campaign #sharethespace year round!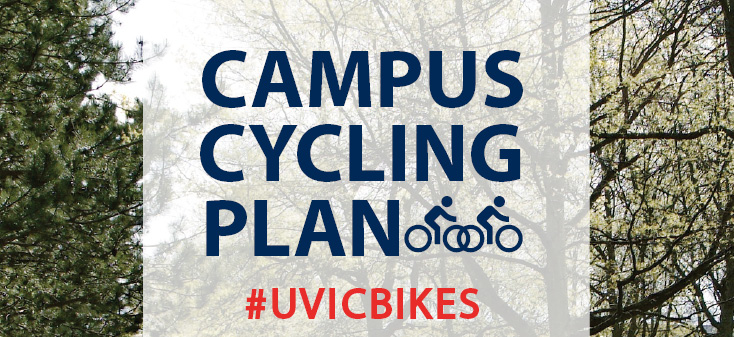 UVic is developing a Campus Cycling Plan and October is when the plan starts to take shape. This your chance to help us create a plan that will provide a comprehensive and coordinated approach to support cycling as a safe, enjoyable and convenient form of transport on campus for students, faculty, staff and visitors.
We want to hear from you!
When?
- Thursday October 12th - 3:30 to 5:30 PM
Campus Cycling Plan Launch: Hear Urban Planner + Cycling Advocate Gordon Price speak to how the bicycle has changed our urban world
Online survey opens (link coming soon!)
-Tuesday October 17th
Pop-up consultation booth at Petch Fountain - 9:00 to 11:00  AM
Pop-up consultation booth in the SUB - 11:30 AM to 1:30 PM
-Wednesday October 18th
Pop-up consultation booth in the Petch Breezeway Lobby - 9:00 to 11:00  AM
Pop-up consultation booth at Petch Fountain - 11:30 AM to 1:30 PM
Pop-up consultation booth at CARSA - 3:00 to 5:00 PM
-Wednesday October 25th
Pop-up consultation booth at Petch Fountain - 9:00 to 11:00  AM
Pop-up consultation booth in the University Centre Lobby  -11:30 AM to 1:30 PM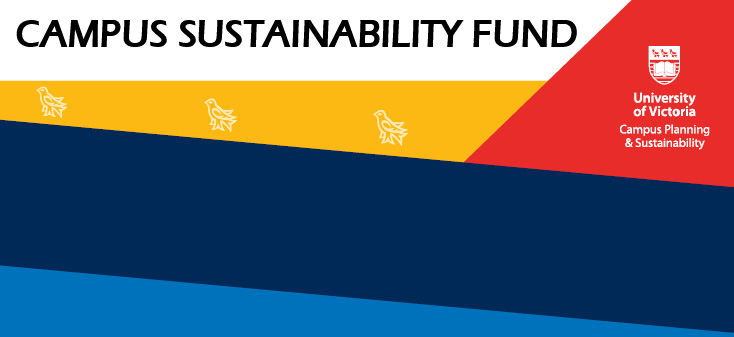 The Campus Sustainability Fund empowers members of the university community to create stakeholder-driven projects that further the Sustainability Action Plan and advance leadership in sustainability, whether they provide a direct financial payback, or not. We are accepting applications to the Fund durring sustainabililty month.
Deadline for applicaitons is October 15th!
We know that people get confused about how to use UVic waste bins. Thats why UVic Waste Reduction, with the help of the
Sustainability Fund
, created the UVic Recycling video series.
The deconstruction of a coffee cup
 - Recycling coffee cups can feel complicated. But we know you can do it. Don't give up. Recycle your cup!
Compost bins arrive at campus

- Compost bin are everywhere inside UVic buildings, and they are easy to use.
UVic's new Recyclepedia tool
- UVic now has five recycling bins. Who can blame people for the occasional bout confusion? Let us help. If in doubt, check out our extensive and searchable recyclepedia tool!