Sustainability events @ UVic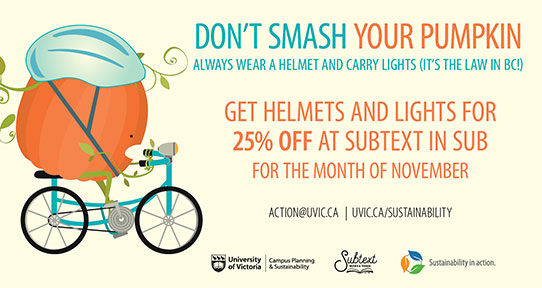 Don't Smash Your Pumpkin - all of November
We want you to be safe out their on your bike - so much so that if you buy a helmet or lights at SubText (in the SUB), you get 25% off during the month of November!
Be safe, be seen.
Lighten Up! - November 6th
The end of Daylight Savings Time (DST) can sneak up on us, so each year on the Monday after the clocks "fall back", we give out free bike lights to cyclists who are riding without lights. We want you to get home safely.
At the end of the school day we'll be out on campus to help you Lighten Up!