Sustainability Events @ UVic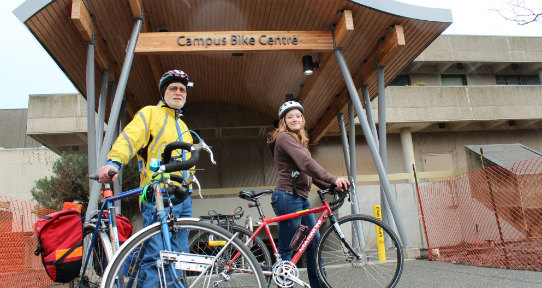 Bike To Work Week
Bike To Work Week is May 27 - June 2, 2019. You can register as a team or an individual directly with BTWW. If you are looking to join a team email Eleri Davies at ocpsproj@uvic.ca 
More details on activities, celebration stations, and prizes will be coming soon!
Dump & Run 
Moving out of Res? Have unwanted items?
Drop them off at the Dump & Run table in your residence building. 
From March 25 - April 28, each residence building will have a collection table set up in a common space. Accepted items include clothing and accessories, school supplies, electronics, kitchenware, non-perishable food, cleaning products, mini-fridges, electronics, bedding and linens. Collected items will be donated to the UVSS Free Store and local charities. 
Bike tune-up pop-up booths
Hosted by SPOKES. Stay tuned for more details.
Stay tuned for more Special Events in 2019!
See also our Campaigns page