UVic welcomes a new Registrar
Following a unanimous recommendation from the Search Committee, Nicole Greengoe has been appointed University Registrar effective February 9, 2016. Nicole replaces long time Registrar Lauren Charlton who retired in Janaury after over 40 year at UVic.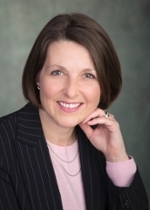 Nicole has served as Registrar and Director of Student Services at Camosun College for the last seven years, with responsibilities for a wide range of academic and student support services and programs. Her diverse background in leading a range of registrarial and student services on both campuses will be of enormous benefit to our institution as we continue to integrate our services across the Division of Student Affairs and work collectively to meet the recruitment and retention objectives of the institution.
Described as a wonderful leader who builds strong teams and empowers others, a phenomenal relationship builder, and an individual of high integrity who is deeply committed to student success, Nicole is a great addition to the UVic Student Affairs team and the Office of the Registrar. A few of her many successes at Camosun include: reviewing, realigning and leading services and supports in the context of diverse student needs, higher education trends, emerging technologies and shifting economic climates; facilitating cooperation and common purpose between College departments/schools and Students Services/Registrar's Office; and leading the development of practices, processes, policies and proposals that enhance relationships with South Island Partnership members, leading to supported and smooth transitions of high school students into dual credit and future post-secondary studies.
Nicole is an active member of the British Columbia Council on Admissions and Transfer (BCCAT) serving as chair of the Admissions Committee, and is also the current President of the British Columbia Registrars Association. Nicole has a Master of Arts Degree in Integrated Studies with a specialization in Work, Organization and Leadership from Athabasca University.