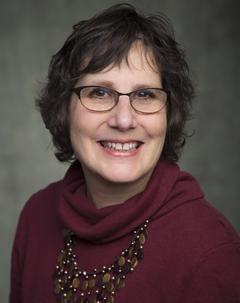 Counsellor
Counsellors
Contact:
Credentials:

BA (Brock), MEd (UVic), Canadian Certified Counsellor through the Canadian Counselling and Psychotherapy Association, Certified Hakomi practitioner
 Please note: Susan is retiring in July 2022 and is not accepting new counselling clients at this time.
About
I have been working at UVic Counselling since 2006 and have been a visitor on Coast Salish lands since 1976. As a member of the LGBTQ community, I have a particular interest in working with diversity, gender and sexual orientation, identity, and inclusion in all the ways that it affects individuals and groups.
Prior to coming to UVic, I worked in non-profit community organizations serving in the areas of gendered violence, separation and divorce, single parenting, addictions, mental health, career exploration and life skills training.
Counselling approach
My philosophy and approach to counselling is centred on a deep respect for the integrity of the individual, and an understanding that human beings live within an intricate social context.
I have a large toolbox of approaches, choosing how we work based on your needs and desires. From a mindfulness approach, I work to help you become more self-aware, to connect with your strengths and capacity, and to find healthy ways to approach difficult emotions and life circumstances.
I often facilitate groups on anxiety, depression, mindfulness skills, healing from sexualized violence and many other topics. I have found groups to be a powerful avenue for change, allowing you to bring their own wisdom and support to each other.
I look forward to working with you at Counselling, to assist you in creating the most valuable and transformative education experience possible.