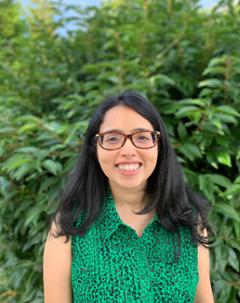 Doctoral intern
Counsellors
Contact:
Credentials:

MSc (York University), PhD candidate (York University)
 Please note: Jasmine's internship ends August 2022
About
I completed my BSc (double major: biology and psychology) and Masters in clinical psychology at York University, Toronto. I am currently in the process of completing my PhD in clinical psychology at York University, focusing on examining client and therapist verbal and non-verbal behaviours (from a narrative-emotional lens) in CBT psychotherapy sessions for generalized anxiety disorder.
In my practica experiences, I have worked with a range of client concerns such as depression, anxiety (e.g., generalized, social), traumatic life events, complex trauma, perfectionism, emotional management, and stressful life transitions (e.g., relationships, work, school).
Counselling approach
My counseling approach is rooted in a client-centered framework, with a focus on the establishment of a warm, safe, empathic, non-judgmental and trusting working relationship with my clients. I believe that a good working relation in therapy acts as the fertile ground and catalyst from which client change can occur.
Through my training, I have learned that clients have diverse personal needs such as presenting issues, levels of distress, capacity for reflexivity and emotional engagement, readiness and motivation for change, belief in therapy, attachment style, as well as various social, political and economic social locations. Therefore, I lean towards working flexibly with client needs and strategically integrating theories and interventions from a variety of psychotherapeutic orientations including EFT, mindfulness, CBT, and DBT.
Important values that I bring to my clinical practice are a sense of trust in the uncertain process of therapy as well as my clients' natural capacity for growth.