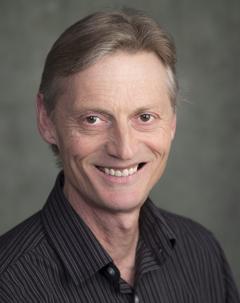 Counsellor
Counsellors
Contact:
Credentials:

BA (UVic), MSW, Registered Clinical Social Worker
About
My interests and pursuits include tennis, cycling, guitar, astrology and gardening.
"This is my simple religion. There is no need for temples, no need for complicated philosophy. Our own brain, our own heart is our temple. The philosophy is kindness." - Dalai Lama
Counselling approach
After 20 years of practice in community mental health and addictions services in the West Kootenays, I have returned to UVic where I completed my undergraduate studies in English literature and social work.
I bring a therapeutic approach that draws on mindfulness, solution-focused, cognitive-behavioural and motivational skills. I can help you with a wide range of personal challenges, including stress, anxiety, depression, substance use, self-worth and relationships.
I seek to identify your strengths and resources, as well as to make counselling a safe, consultative connection to help you address issues with greater awareness, compassion and effectiveness.
Group offerings
I offer cognitive-behavioural therapy and mindfulness meditation. I also participate in the Changing the Culture of Substance Use community of practice through the Healthy Minds Healthy Campuses intercampus network.