Fill your mug for $2 at Bibliocafe!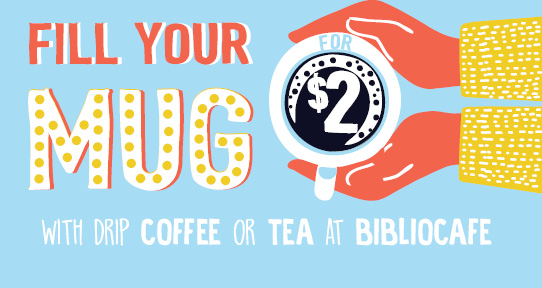 Remember your reusable mug when you head to Bibliocafe, and you will only be charged $2 for a fill-up of Fair Trade drip coffee or tea, no matter what size your mug is!
What was Break Up with Your Paper Cup Day?
On the morning of April 3, 2019, Bibliocafe temporarily stopped offering single-use paper cups. Partnering with UVic Sustainability, as well as student group 'Alternative Space Makers,' we hoped to encourage the campus community to break their habit with paper cups and make a long-term commitment to their reusable mug!
We recently surveyed the campus population to learn what initiatives they'd support to reduce the use of single-use coffee cups. Survey participants were gathered through the UVic newsletter 'Campus Update,' through promotion through the UNFS website and social media, and through person-to-person requests at Bibliocafe.
Here's what we heard: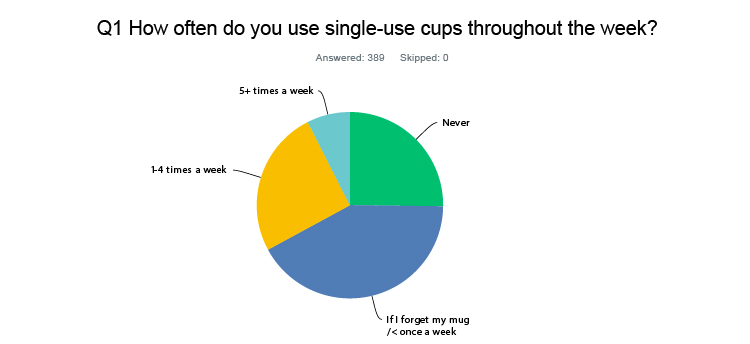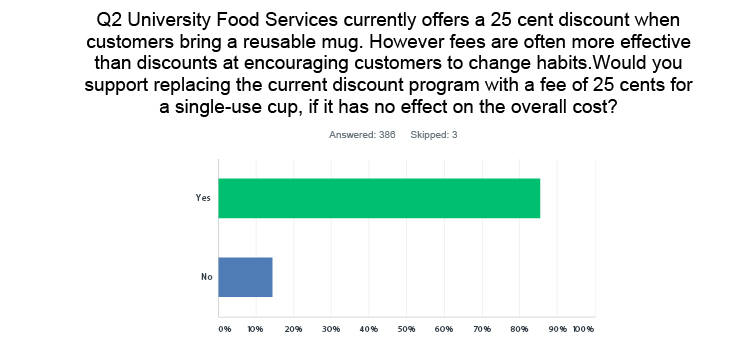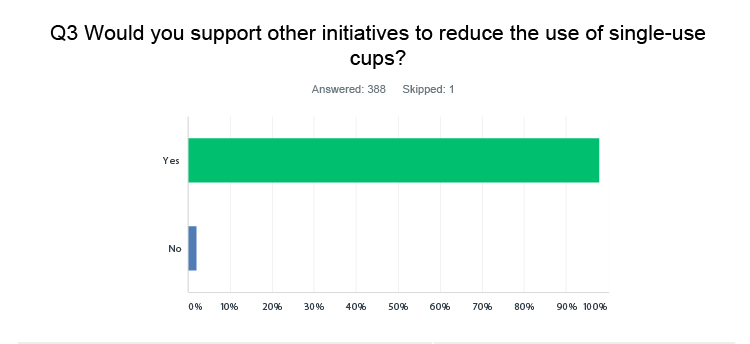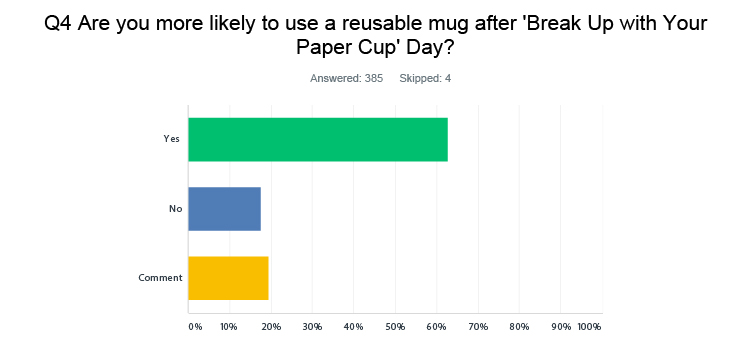 Survey comments were very supportive with regards to a fee and other initiatives regarding the reduction of single-use cups and other disposables on campus. 
Suggestions for other initiatives related to reduction of single-use cups included:
mug wash stations
mug lending systems
stay-in mug options
rewards programs
more promotion and information about the single-use cup programs and impact of cups
a total ban of single-use cups
mugs available for purchase at UNFS locations
one price for coffees in all travel mug sizes
further 'Break Up with Your Cup' days
more giveaways of reusable mugs
Thanks to everyone who participated in the survey and Break Up with Your Paper Cup day! 
Keep an eye on this page for future intiatives to reduce the use of single-use cups on our campus.