Hazardous materials & gas release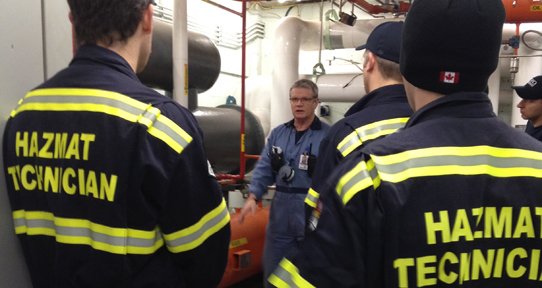 There are chemicals, biological materials, compressed gases and other hazardous materials in several buildings on campus. In the event of a spill or release, there are important procedures to follow in order to protect yourself and others.
Many buildings on campus are fitted with gas lines. In the unlikely event of a rupture or gas leak, evacuation may be required. Evacuation procedures during a gas leak are different from those during a fire, so it is important to familiarize yourself with the procedures before a leak occurs.
In the event of a gas leak:
Do NOT pull the fire alarm.
Call Campus Security at 250-721-7599.
Assist in building evacuation, communicating by word-of-mouth how to exit in order to avoid the gas leak.
Once outside, move to a safe (upwind) location and do not re-enter until directed to do so by emergency personnel.