Welcome from the Dean of Science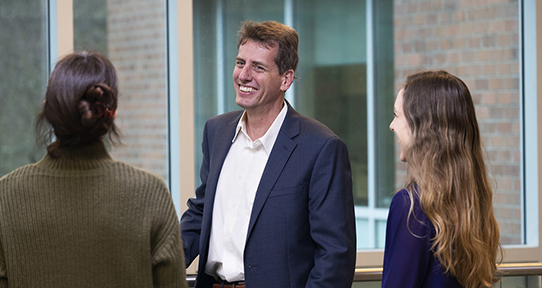 Oct 27, 2020
Hello and welcome to the University of Victoria's Faculty of Science. Thank you for taking the time to learn more about our exceptional Faculty.
In these unprecedented times, we continue to adapt and evolve to continue our research and teaching mission. Of course, without scientific development we cannot effectively confront the COVID-19 pandemic. 
And so, our world-class researchers are now safely back to work in their labs and conducting field work, albeit with a variety of new precautions and procedures, pursuing the research that has put us at the top of national and international standards.

Our undergraduate instruction has similarly adapted to fit an online environment. With the majority of our Fall 2020 classes held online, we have developed the infrastructure and tools to ensure that these classes offer a virtual experience that offers the same high-level of education that UVic Science students have always enjoyed.

While in-person meetings will have to wait, it would be wonderful to get to know you, as a member of our Science family. Please feel free to get in touch, and we can meet for a virtual coffee. 
—Peter Loock, Dean of the Faculty of Science, University of Victoria