In memoriam: Will Hintz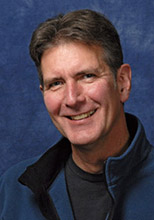 It is with great sadness, that we share the passing of our friend and colleague, Professor Will Hintz.
Will had been a professor in our department since 1993. Despite his challenges and not being able to physically be on campus, he continued to teach and contribute to our department in diverse ways, always with incredible hope and optimism. Please hold him and his family in your thoughts.
A touching tribute, written by Barbara Hawkins and Patrick von Aderkas has been published in the UVic News.