Craigdarroch Guest House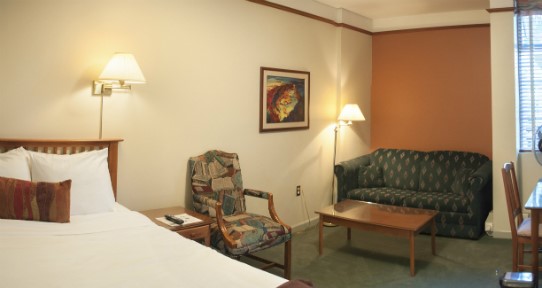 Craigdarroch Guesthouse rooms are available all year round. Please book early as there is a limited supply of these popular suites.
Guesthouse rooms include a queen-size bed with linens, daily housekeeping service, TV and cablevision, a private bathroom, phone and internet.
Rental rates
Rates are per night, and are subject to applicable taxes (GST, PST, and MRDT).
Room type
Cost/night
Low season
High season
Double occupancy
$115
$125
Low season rates apply April 1 - May 18, May 22-31, Aug 7 and later, 2017.
High season rates apply May 19-21, June, July, and Aug 1-6, 2017.
Make a reservation
To inquire about availability and make a reservation, contact our office with your anticipated arrival and departure date:
Deposit and cancellation
A $100 deposit is required to book this accommodation.
Full payment will be processed at the front desk at check-in.
Reservations can be cancelled without penalty until 48 hours prior to the arrival date.
Reservations cancelled within 48 hours forfeit the deposit.
Reservations are not held for guests who fail to check-in on the arrival date.