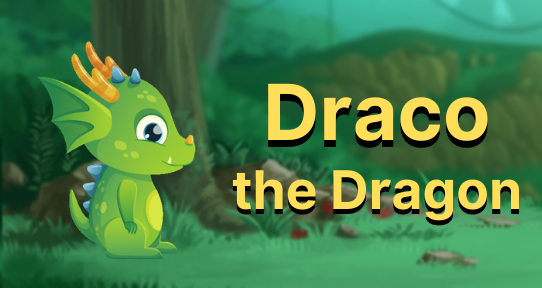 Study Details
Draco is a virtual pet mobile game where players care for a baby dragon by engaging in physical activity. Players will feed Draco, answer his questions about a healthy lifestyle, complete challenges and unlock collectables as they help Draco grow and find his home.
Eligible participants joining the study will be randomly placed into one of two groups:
An experimental group using the Draco app.
A control group using a physical activity app with no game features.
During the study period, physical activity will be tracked using a Fitbit and anonymized once collected. A Fitbit is provided by the research team.
Participation in this study is distanced and available to individuals throughout Canada.
Participant Selection
Children aged 8-14 years old not meeting the Canadian recommended movement guidelines of 60 mins per day.
English-literate.
Normal to corrected vision.
Those who complete the study from either group will have full access to the Draco app and receive an honorarium. 
If you are interested in learning more from a researcher or participating in the research, please fill out our form below: 
If you have any other questions, please contact us at: digitalhealth@uvic.ca