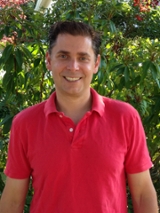 Position
Professor, Director Behavioural Medicine Lab, Associate Director Institute on Aging and Lifelong Health
School of Exercise Science, Physical & Health Education, Cross-listed Faculty Psychology Department
Contact
Office: Room 189, McKinnon Building
Dr. Ryan E Rhodes is a professor in the School of Exercise Science, Physical and Health Education, Director of the Behavioural Medicine Lab (BMED) at the University of Victoria, and Associate Director of the Institute on Aging and Lifelong Health at the University of Victoria. His primary area of research is on the psychology of physical activity and sedentary behaviour with an applied focus of physical activity promotion during early family development. Dr. Rhodes has held over 80 grants for this research and he has contributed over 250 publications on the topic as well as 20 book chapters and an undergraduate textbook. Dr. Rhodes is a fellow of the Canadian Academy of Health Sciences, Society of Behavioral Medicine and the Academy of Behavioral Medicine Research and a College Member of the Royal Society of Canada as well as a former Michael Smith Foundation Scholar (2003-2008), Canadian Institutes of Health Research Investigator (2006-2011) and Canadian Cancer Society Research Institute Senior Prevention Scientist (2011-2016).
Dr. Rhodes is an expert on the intention-behaviour gap and studies how to link intention to action and physical activity. His research has shown that over half of people who form good exercise intentions fails to follow through. His research focuses on finding the ways to motivate people to become more active and remove the intention-behaviour gap. He is also interested in determining the behavioural and psychological aspects of physical activity and population health. Click here to read more about Dr. Rhodes' research interests.
Dr. Rhodes teaches undergraduate and graduate courses in statistics, research methods and designs. He is also cross-listed faculty with the University of Victoria Psychology Department. In his class, he shows students that community participation and engagement are an important part of research. Find the courses Dr. Rhodes teaches here.
---
Educational Qualification:
Ph.D. Behavioural Medicine University of Alberta (2001)
M.A. Exercise Psychology University of British Columbia (1998)
B.A. Psychology University of British Columbia (1996)
Professional Affiliation:
Professor, Exercise Science, Physical and Health Education, UVic
Director, Behavioural Medicine Lab, UVic
Associate Director, Institute on Aging and Lifelong Health
Cross-listed Faculty, Psychology Department, UVic
Memberships:
Search Committee Member - Centre for Biomedical Research
Advisory Board Member, Institute on Aging and Lifelong Health
Research Affiliate, Institute on Aging and Lifelong Health
Research Affiliate, Centre for Youth and Society, UVic
Society of Behavioural Medicine
Canadian Society for Psychomotor Learning and Sport Psychology
American College of Sports Medicine
North American Society for the Psychology of Sports and Physical Activity
Canadian Society of Exercise Physiology
Board Member, Canadian Society for Exercise Physiology
Board Member for PARTICPACTION (national)
Board Member for the Michael Smith Foundation for Health Research