About us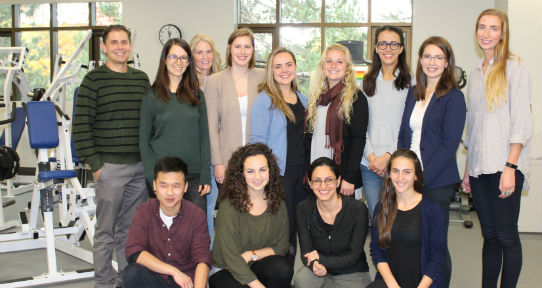 Who is in the BMED lab?
The BMED lab was created in 2004 by Dr. Ryan Rhodes. The lab complement includes administration staff, research project coordinators, and postdoctoral, doctoral, masters, and undergraduate trainees focused on conducting research in the domain of physical activity and population health.
Lab members promote a positive, encouraging, supportive, and collaborative working environment with lab meetings, workshops, and social events that serve to advance knowledge exchange, learning, and experience.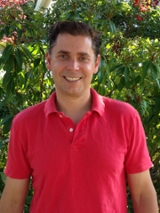 Dr. Ryan Rhodes
Professor
Room 189, McKinnon Building
Phone : 250-721-8384
E-mail: rhodes@uvic.ca
Academic profile
My diverse expertise stems from my BA in Psychology and a MA in Exercise Psychology from the University of British Columbia. I also completed my PhD in Behavioral Medicine at the University of Alberta and began a faculty position at the University of Victoria in June of 2001.
My primary research and teaching area is focused on the psychology of physical activity and sedentary behaviour. I have applied interests in early family development of physical activity and special populations. For a complete profile of my research, please click my specific areas of interest, publications, abstracts, and presentations. For information about by research funding, please click grants and awards. I have a secondary teaching interest in research methods and design as well as statistics. Please also see the courses section of this website for these topics.
Those interested in graduate studies under my supervision should contact me to discuss their background and research interests. Further information on graduate student supervision is provided in the student info section of this website.
Personal profile
I was born in Victoria in 1973, but spent most of my life in Vancouver, British Columbia. When not working, I like to spend time with my two daughters, Lauren and Rachel, and my golden retriever named Cooper. I enjoy running Victoria's oceanfront, walking my dog, and good cuisine. I am also an avid film buff and gamer.
Save
Save
Save
Save

Stina Grant
Lab Manager and Research Coordinator

---
Sandy Courtnall
Research Coordinator
My name is Sandy Courtnall and I joined the Behavioral Medicine lab in June of 2014.  Prior to this I spent 10 years as a Research Coordinator at the Institute of Applied Physical Activity & Health, University of Victoria working on various Community Based Research Projects involving the overall well-being and health of BC Youth.  

In the BMed lab I am currently coordinating the First Time Parent Physical Activity Intervention study which explores the different strategies to increase PA in new parents at 2-4 months post-partum.  

When not working in the lab I can be found instructing a variety of fitness/weight training classes for youth, adults & seniors as well as running, hiking, biking & spending time with my family.
---
Save
Save
Save
Save
Aimee Harrison
Master's Student
Aloha! My name is Aimee Harrison and I joined the BMed lab in September 2017. I am working towards my Master's in Kinesiology studying under Ryan Rhodes, as well as, his colleague Paul Zehr in the Rehab Neuro lab next door. I completed my undergrad degree in Psychology in August 2016 at the University of Hawaii, and decided to further pursue my education back here in Canada. I am originally from Winnipeg, MB, but have always dreamed about moving to the west coast, so I am ecstatic about this opportunity! I will be studying the psychosocial rehabilitation of people recovering from stroke and spinal cord injury, and also people with Neurodegenerative diseases such as Parkinson's and Multiple Sclerosis. After lab hours, I enjoy spending as much time outside as possible. A few of my hobbies include paddle boarding, cliff diving and hiking. I am very thankful for this opportunity to work in the BMed lab and look forward to what the next couple years have in store.
---

Sara Paziraei
Master's Student
Hi, my name is Sara. I am pursing my MSc in Kinesiology under the supervision of Dr. Ryan Rhodes. I joined the Behavioral Medicine Lab early September 2017, as a research coordinator for Neuro study. As a master student, I am going to investigate the effects of cooperative and competitive exercises on the mental health. I spend my leisure time fishing, biking and reading books. 
---

Alison Quinlan MSc.
Research Coordinator
My name is Alison and I joined the Behavioral Medicine Lab in November 2011. I completed my master's in kinesiology with a focus on sport psychology. My research qualitatively explored a group of Canadian athletes' experiences with sport psychology leading up to the London 2012 Olympic Games. In the BMed lab, I am involved in a variety of studies such as the family physical activity study and more recently a SSHRC funded study examining the impact team sports compared to individual activities have on parental well-being. Outside of the lab I enjoy going for hikes with my husky, running, golfing and playing tennis.
---

Cassandra Husband
Master's Student
Under the supervision of Dr. Ryan Rhodes, I am pursing my MSc in Kinesiology in the Behavioural Medicine Lab. I am from Edmonton, Alberta, and have a Bachelor of Science in Psychology. My interest in exercise began through volunteer work in an exercise psychology lab at the University of Alberta during my third year of study. I enjoy hearing participants individual thoughts and experiences with exercise on a qualitative level, as well as empirical data collection and statistical analysis. I am going to be researching the effects of subconscious psychological processes on exercise behaviour, namely identity and habit formation. I am looking forward to combining my undergraduate training in psychology with my interests in health behaviours and exercise, with the help of Dr. Rhodes. In my spare time I like to indulge in my artistic side! When I am not working in the lab I like to play my guitar, sing, and I love to get my sweat on in a hiphop or tap dance class.
---
Madeline Juba
Research Assistant
I am currently working towards my BSc. in Kinesiology with Cooperative Education and a minor in psychology at Uvic. I joined the BMed crew in January 2017 as a Research Assistant, and will be completing my third and final Co-op placement here as well! With an interest in both the human body and the psychology surrounding physical activity, I am very excited to be contributing to the research being produced by the BMed lab. I was born and raised in Vancouver, and enjoy the more laid-back mentality Victoria has to offer. In my free time, you'll find me going for hikes, cross-stitching, or baking.
---
Claire Sauvage-mar
Master's Student
I joined the BMed team in early 2016. Currently, I am working toward my Master's in Kinesiology and focusing my research on the relationship between physical activity and our built environment. With a BA in Political Science and History, my point of view tends to consider how policy impacts health behaviour. Outside of academics I spend most of my time on a volleyball court, reading John Le Carre novels, or napping. As a native New Yorker, I will always be in awe of the stunning natural beauty of Victoria and Vancouver Island.
---

Patrick Boudreau
Master's Student
I completed my BEd in Physical and Health Education at McGill University before teaching at high schools and colleges in Quebec. My graduate research at Uvic explores the effect of various teaching strategies on rock-climbing self-efficacy. I am concurrently writing reviews for the Behavioural Medicine Laboratory on the correlates of personality and adventure physical activities. In addition, I am investigating the neurosciences of rock-climbers through the use of a portable EEG device. I spend my leisure time climbing, skydiving, sailing, or volunteering as crew for the Royal Canadian Marine Search and Rescue.
---
Maeve Hodge
Research Assistant
Hello, my name is Maeve Hodge and I am a research assistant in the BMed lab at Uvic. I joined the lab in February 2015 as a work study student and have loved it here so much I decided to spend my summer here too! I am currently working towards my BSc. in Biology and hope to pursue a career in physiotherapy in the coming years. Someday I'd like to specialize in paediatrics and work with kids. My experiences in this lab have given me a broad understanding on the impacts body movement has on health.
I grew up on the prairies where I played ringette and ran cross-country track, but since coming to the island I've tried to do some more West Coast activities. I've dabbled in a little kayaking and have swam every week, but my goal for this summer is to finally try out surfing!
---
Raven Loucks
Research Assistant

---
Annie Walters
Recruitment Officer

---
Allison Rodway
Fitness Tester

---
Justin Wolfe
Fitness tester
---
Joy Egilson
Fitness tester
---
Alumni
Clarise Lim
Master's Student (2012-2017)
Samantha Gray
Master's Student (2015-2017)
Alison Haynes
Fitness Tester (2015-2016)
Hannah Flahr
Fitness Tester (2015-2016)
Navin Kaushal, MSc
PhD graduate student (2011-2016)
Emily Medd
Fitness tester (2014-2016)
Christina McLean
Fitness Tester/research assistant (2014-2016)
Megan Webb (2014-2015)
Recruitment Officer

Chet Mistry (2012-2015)
PhD student

Christopher Yao
Master's student

Shabnam Almasi
Research assistant (2014 - 2015)
Olivia Romalis
Work study student (2014)
Andrew Kates
Research assistant/fitness tester (2013-2014)

Erica Crowe
Fitness tester/research assistant (2013-2014)
Molly Hulbert
Recruitment Officer (2014)
Cara Temmel
Research Assistant (2009-2014)
Kristina Kowalski, PhD
PhD graduate student (2011-2014)
Natalia Zapotoczny
Research Assistant 2013-2014
Greg Mulligan, MSc
Former Laboratory Coordinator 2013
Holly Murray, BSc 
Former Laboratory Coordinator (2004-2013)
Katrina Laquian
Research assistant 2013
Janine Sigurdson  
Research assistant 2012
Alisha Witter  
Research assistant 2012
Kathryn Moncks 
Research assistant 2012
Alex Anderson 
Research assistant 2010
Rachel Blacklock, MSc 
Master's student 2004-2007
Megan Buchholz 
Research assistant 2010-2011
Naomi Casiro, BSc 
Undergraduate Co-op student 2008-2010
Kim Choy, BSc
Research assistant 2010-2011
Alexandra Coates
Research assistant 2010-2012
James Coble, MA 
Master's student 2003-2005
Anna-Marie de Zwager, BSc 
Research assistant & Project coordinator 2009-2010
Leanne Dickau, MSc 
Project coordinator 2009-2011
Jelena Dukic, MA 
Project coordinator 2010-2012
Bonnie Fiala, MA 
Master's Student 2007-2010
Amanda Frazer, BSc 
Research assistant 2009-2010
Keri Fuchko, BSc 
Research assistant 2010
Lindsay Grainger-Frost, BSc 
Research assistant 2010
Lizette Greyling, BA 
Research assistant 2010-2011
Krista Hoffert, BSc 
Undergraduate student (directed study) 2006-2007
Rosie Hsu, BSc 
Research assistant 2010
Olivia Hughes, BA 
Research assistant 2011-2012
Marc Jacobson, MSc 
Project Coordinator 2010-2011
Alyssa Jesson, BA
Research assistant 2010-2011
Kelly Kerr 
Research assistant 2010-2011
Megan Kirk, MA 
Master's student 2008-2010
Aviva Kliman, MA 
Master's student 2003-2006
Rachel Mark, MA 
Master's student 2007-2009 
Research coordinator 2009-2010
Kevin McDowall 
Research assistant 2010-2011
Carolyn McIntyre, MScPT
Master's student 2004-2006
Alyssa OConnor, MA 
Research assistant 2008-2009
 Gabriella Nasuti, MSc 
Project Coordinator 2008-2010
Research Coordinator 2010-2012
Alyssa OConnor, MA 
Research assistant 2008-2009
Danielle Olmstead, BKin 
Research Assistant 2011-2012
Mika Oshige, MA 
Website development & maintenance 2009-2011
Thalia Parkinson, MSc 
Project Coordinator 2007-2008
Leila Pfaeffli, MSc 
Project coordinator 2008-2009
Research Coordinator 2009-2010
Rachel Phillips, PhD 
Research assistant 2010-2011
Gregory Rickwood, MA 
Research assistant 2010
Eleanor Rushton, BSc
Research assistant 2009-2010
Felicity Scott-Klimstra, BSc 
Undergraduate Honours student 2007-2008
Nicole Smith, MSc 
Master's student 2005-2007
Evan Thomas, BSc 
Research assistant 2009-2010
Linda Trinh, MA 
Project coordinator 2005-2008
Lori Horne 
PhD student (2011-2013)
Karlie Windatt, BA 
Research Assistant 2011-2012
Save
Save
Save
Save