Jonathan van Harmelen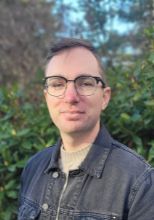 Position
Visiting Graduate Fellow
Past Wrongs, Future Choices
Jonathan van Harmelen is a visiting scholar with the Past Wrongs, Future Choices Initiative. He is currently a Ph.D candidate in History at University of California, Santa Cruz, where he is writing his dissertation on the role of the U.S. Congress in the wartime incarceration of Japanese Americans. 
His current research for the Past Wrongs, Future Choices Initiative focuses on international media accounts of the wartime incarceration policies of various states towards their Nikkei populations. 
He has previously written an article on the European newspaper accounts of Japanese Americans for the Journal of Transnational American Studies, and has authored a two-part series on Canadian newspaper portrayals of Japanese Americans for Discover Nikkei. His project will expand upon his previous research to examine how newspapers in the U.S., Canada, Australia, and New Zealand discussed the Nikkei incarceration policies of different states across the Pacific, and whether these discussions inspired policies towards exclusion and resettlement of the imprisoned populations. 
He also plans to work on various projects related to the history of the Japanese Canadian community and research the work of groups such as the Catholic Church who aided the community during their incarceration.