Than Phan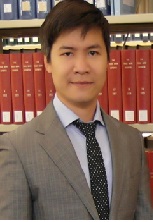 Position
Post-doctoral Researcher
Contact
Thanh Phan is Post-Doctoral Researcher at the Centre for Global Studies and the Faculty of Engineering, University of Victoria, Canada (UVic).
His research is co-funded by the Natural Sciences and Engineering Research Council of Canada and Canadian Queen Elizabeth II Diamond Jubilee Advanced Scholars. He is also teaching Engineering Law at UVic.
Thanh worked for the Vietnam Competition Agency (VCA) for ten years as an expert in competition law enforcement, after two years at the Ministry of Justice of Vietnam. He also served as a member of the Vietnamese delegation negotiating Vietnam-EU and Vietnam-Customs Union free trade agreements. He has published journal articles in Houston Journal of International Law, Louisiana Law Review, American Bar Association's International Antitrust Bulletin, Journal of Fair Trade of Japan, and Legislative Research Review of Vietnam.
Thanh was educated at Hanoi Law University, Nagoya University, and the University of Victoria