CFGS COVID-19 Response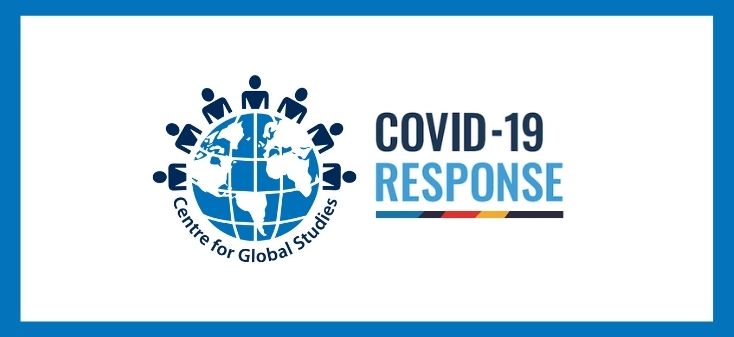 For COVID-related information
 and online academic programming that applies to all students on campus, please go to UVic's 
COVID-19 website
.
COVID-19 Symptoms
If you have any symptoms consistent with COVID-19 or are feeling sick, avoid contact with others and self-isolate at home, even if your symptoms are mild. The symptoms of COVID-19 are similar to other respiratory illnesses including the flu and common cold.  According to BCCDC, they include: fever, chills, cough, shortness of breath, sore throat, runny nose, loss of sense of smell or taste, headache, fatigue, diarrhea, loss of appetite, nausea and vomiting, and muscle aches.
If you are concerned that you may have COVID-19, use the BC COVID-19 self-assessment tool to help guide you on what to do.  If you have health questions, you can call your doctor or call HealthLink BC at 8-1-1 toll-free in B.C., or for the deaf and hard of hearing, call 7-1-1 or contact through Video Relay Services. The province of BC has also set up a dedicated COVID-19 hotline for non-medical questions at 1-888-COVID19.
Safe Work Plans (SWP) Now Communicable Disease (CD) Plan
UVic's new campus-wide Communicable Disease (CD) Plan is now available, following the recent release of the provincial COVID-19 Return-to-Campus Guidelines. The Provincial Health Officer advised businesses and universities to transition from COVID-19-specific safety plans to a new communicable disease plan following guidelines developed by WorkSafeBC.  
The UVic CD Plan is in effect as of July 15, 2021 and replaces all existing COVID-19 safe work plans (SWPs) for campus units and researchers. The CD Plan contains all the required ongoing prevention measures to support a safe and full return to in-person education, research and on-campus services. 
CFGS Approach
CFGS culture remains inclusive, diverse, responsible, and accepting. We recognize the extraordinary circumstances of our world and the stresses this puts on all our members. We are committed to being kind, being calm, and being safe as the uncertainties unfold during the term ahead. This may be last minute cancellations due to childcare or health issues, supply delays, or meeting/event postponements. We encourage our staff, projects, associates, and fellows to communicate their individual needs and we will respond with compassion, flexibility, and empathy and hope for the same in return.
We also continue to expect a culture of personal responsibility and remind all our members to stay home if you feel unwell. 
We are now transitioning to working on campus starting September 7th. We recognize this is another phase in our pandemic journey. Some of you may be excited while others are apprehensive and some of you are all the above. To help better understand where we are currently at, below is some information on UVic's restart plan as well as CFGS' plan for September. Our philosophy continues to be one of inclusivity and understanding. We also ask for patience as we navigate our new way of being together.
University of Victoria
UVic is still in Step 3 of its restart plan.
Masks required in indoor public spaces/common areas
Physical distancing not required for educational activities
If you're sick, stay home
Enhanced cleaning & hygiene measures
Transition from Safe Work Plans to UVic Communicable Disease Plan
Proof of Vaccination required for certain activities (Sept. 13)
 Further updates are coming daily and can be found online here. Some of the most recent are below:
The Centre for Global Studies
The CFGS is planning a gradual restart this September as we navigate our new routines. This includes:
Welcoming new fellows: We will be welcoming our new cohort on September 8th with an office orienteering session. We will also have an online welcome for our entire community on September 15th . Please stay tuned for details.
Global Talks: For September, we will host these only online.
Social gatherings: We will hold off on large gatherings until we hear further from the PHO. But, will start to have smaller social gatherings to network and get to know each other. These will always be respecting personal comfort levels.
Meetings: As far as we can tell, these can be in person and online. All our offerings will have a hybrid option. We know hybrid has it flaws, but at least we can accommodate some folks who are not able to come to the university for a variety of reasons.
Larger public events: CFGS is not planning any large in-person public events in September to be conscientious of everyone adjusting to the uncertainties of coming back. All offerings will be online during September as we get used to the passport system.
Office staff presence: For the next month, Jodie will normally be in the office Monday through Wednesday and working from home Thursdays and Fridays. This may change as we bring in a new administrative assistant. We are welcoming new staff and fellows who will also have in office presence.