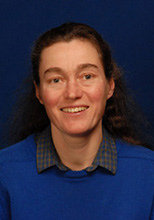 Position
Professor
Credentials
BScF (UBC), PhD (Canterbury)
Contact
Research
stress tolerance of trees
My research interests are in the field of tree physiology. I am particularly interested in how temperate and boreal trees adapt and acclimate to the stresses of low temperature and low levels of available nitrogen. To distinguish between adaptation and acclimation, I explore the interaction of genetic and environmental components of tree response to nutrient stress and cold stress. I study the association of trees with ectomycorrhizae and how ectomycorrhizal diversity allows trees to access various pools of nutrients in forest soils.
Studies of net fluxes of ammonium, nitrate and protons along the length of conifer seedling roots; and how these fluxes are affected by species, genotype, nutrient status of the plant, and pH and nutrient concentration of the root medium.
Measurement of net fluxes of ammonium, nitrate and protons in the pitchers of several species of pitcher plants.
Measurements of available ammonium, nitrate and amino acids in forest soils and uptake of these inorganic and organic forms of nitrogen by forest trees and shrubs.
Assessment of the phenology and cold hardiness of full-sib families from the coastal Douglas-fir tree improvement program.
Lise Van de Merwe (MSc), Dr. Kennedy Boateng (Research Associate), Samantha Robbins (Research Technician), Seanna Zintel (Undergrad)

Kranabetter, JM, Harman-Denhoed, R and Hawkins, BJ. (2018) Saprotrophic and ectomycorrhizal fungal sporocarp stoichiometry (C:N:P) across temperate rainforests as evidence of shared nutrient constraints among symbionts. New Phytologist. dos: 10.1111/nph.15380. 11 p
Lerstrup-Pedersen E, Hawkins BJ (2018) Late autumn bud burst in Garry oak (Quercus garryana Douglas ex Hook) affects subsequent cold tolerance and deacclimation. Canadian Journal of Forest Research. Submitted
Hawkins BJ, May E, Robbins S (2018) Nitrate and ammonium uptake in twenty-one common moss species from Vancouver Island, British Columbia. Botany doi: 10.1139/cjb-2017-0154
Hawkins BJ, Kranabetter M (2017) Quantifying inorganic nitrogen uptake capacity among ectomycorrhizal fungal species using MIFE microelectrode ion flux measurements: theory and applications. Botany 95(10): 963-969
Arora V, Peng Y, Kurz WA, Fyfe JC, Hawkins BJ, Werner AT. (2016)  Potential near-future carbon uptake overcomes losses from a large insect outbreak in British Columbia, Canada. Geophysical Research Letters 43: 2590–2598.
Kranabetter J, Hawkins BJ, Jones M, Robbins S, Dyer T, Li T. (2015) Species turnover (β diversity) in ectomycorrhizal fungi linked to NH4+ uptake capacity. Molec. Ecol. doi: 10.1111/mec.13435
Hawkins BJ, Jones MD, Kranabetter JM. (2015)  Ectomycorrhizae and tree seedling nitrogen nutrition in forest restoration. New Forests PART OF AN INVITED ISSUE ON FOREST RESTORATION. DOI 10.1007/s11056-015-9488-2
Boczulak S, Roy R, Maynard D, Hawkins BJ. (2015).  Long- and short-term temperature differences affect organic and inorganic nitrogen availability in forest soils. Can. J. Soil Sci. 95: 77-86.
von Wittgenstein NJJB, Cuong HL, Hawkins BJ, Ehlting J. (2014) Evolutionary classification of ammonium, nitrate and peptide transporters in land plants. BMC Evol. Biol. 14: 11. doi:10.1186/1471-2148-14-11
Hawkins BJ, Robbins S, Porter B. (2014)  Nitrogen uptake over entire root systems of tree seedlings. Tree Physiol. 34: 334-342. doi: 10.1093/treephys/tpu005
Hawkins BJ, Robbins S. (2014)  Contrasts in growth and nitrogen nutrition of species in the Cupressaceae and Pinaceae in response to calcium. Plant Soil 380: 315-325.
Boczulak S, Roy R, Hawkins BJ  (2014)  Temperature effects on nitrogen form uptake by seedling roots of three contrasting conifers. Tree Physiol. 34:513-523.
Peng Y, Arora VK, Kurz WA, Hember RA, Hawkins BJ, Fyfe JC and Werner AT. (2013)  Climate and atmospheric drivers of historical terrestrial carbon uptake in the province of British Columbia, Canada, Biogeosciences Discuss., 10, 13603-13638, doi:10.5194/bgd-10-13603-2013.
Gray LK, Russell JH, Yanchuk AD, Hawkins BJ. (2013)  Predicting the risk of cedar leaf blight (Didymascella thujina) in British Columbia under future climate change. Ag For Met. 180: 152-163.
Hawkins BJ, Robbins S and Beinhauer E.  (2012)  Shoot excision has no effect on net flux of protons, ammonium or nitrate in seedling roots of a conifer and three crop species. J. Plant Physiol. 169: 924-928.
Darychuk N, Hawkins BJ and Stoehr M. (2012)  Trade-offs between growth and cold and drought hardiness in submaritime Douglas-fir. Can. J. For. Res. 42: 1530-1541.
Porter RB, Lacourse T, Hawkins BJ and Yanchuk M. (2013)  Adaptive variation in growth, phenology, cold tolerance and nitrogen fixation of red alder  (Alnus rubra Bong.). For. Ecol. Manage. 291: 357-366.
Alber A, Ehlting B, Ehlting J, Hawkins BJ and Rennenberg H.  (2012)   Net NH4+ and NO3- flux, and expression of NH4+ and NO3- transporters in roots of Picea glauca. Trees. doi: 10.1007/s00468-012-0700-0
Metcalfe RJ, Nault J and Hawkins BJ.  (2011)  Adaptations to nitrogen form: comparing inorganic nitrogen and amino acid availability and uptake by four temperate forest plants.  Can J For Res 41: 1626-1637.
Wei H, Xu C, Hawkins BJ, Ma L and Jiang L.  (2011)  Organic amendment and inorganic fertilization affect soil properties and quality of Larix olgensis bareroot stock. New Forests. doi:10.1007/s11056-011-9270-z.