The 2016-2017 CSRS Newsletter has arrived!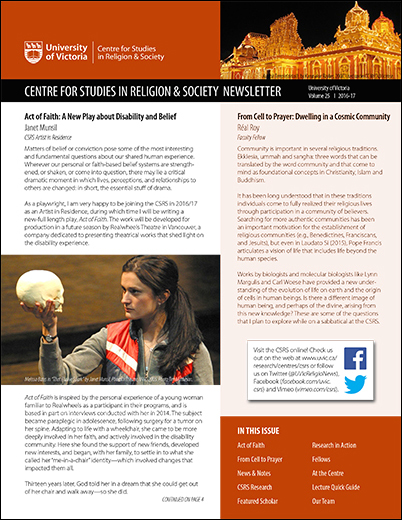 This volume features an introduction to the new fellows that have joined us this Fall, an essay from CSRS founder and Emeritus Fellow Harold Coward, a glimpse at some of the research being conducted at the CSRS, and much more.
Check out the electronic version here, or drop by the Centre, or one of our public lectures, to pick up a physical copy.