Substance use in the general population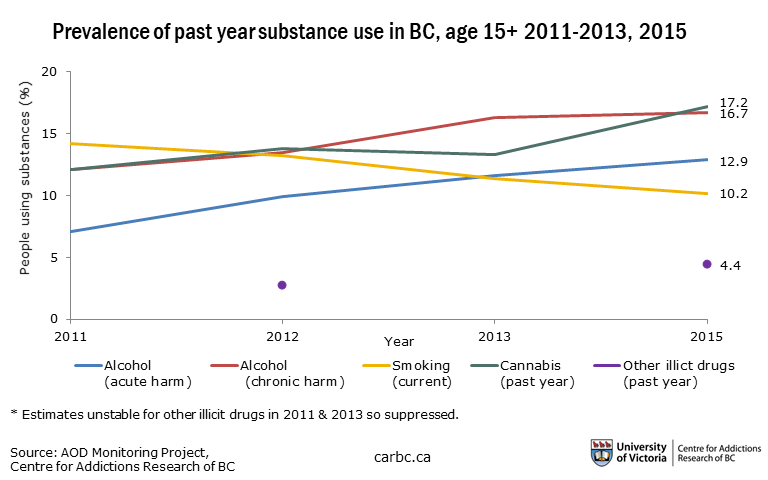 According to data from the Canadian alcohol and drug use monitoring survey (2011-12) and the Canadian Tobacco, Alcohol and Drugs Survey (2013-15), patterns of substance use that are associated with increased risks and harms have been increasing in BC, with the exception of smoking.
For more detailed analysis, see the substance-specific sub-sections. For details on past years, read our 2008-2012 prevalence reports for alcohol, cannabis, cigarettes and other drugs, alcohol, cannabis, cigarettes and RX drugs, or cocaine, ecstasy, heroin and other drugs in BC and Canada.
Notes
This data is drawn from the general population surveys component of the BC alcohol and other drug monitoring project, which seeks to help identify broad patterns of low- to moderate-risk use of alcohol and other drugs.