Substance use in Canada costs almost $46 billion a year: latest data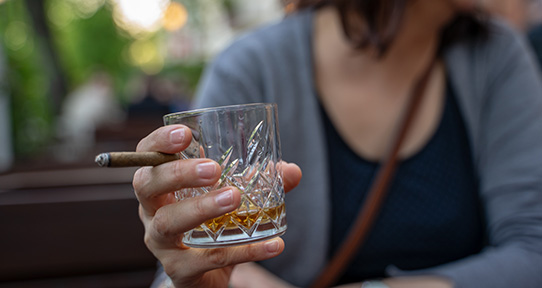 Substance use costs Canadian society almost $46 billion a year (2017) or almost $1,258 for every person in Canada. This data comes from Canadian Substance Use Costs and Harms 2015–2017, a report released today by the Canadian Centre on Substance Use and Addiction (CCSA) and the University of Victoria's Canadian Institute for Substance Use Research (CISUR).
Alcohol and tobacco use continue to cost the Canadian economy and public health more than all of other substances combined. Use of them contributed to the majority (63%) of these costs and to over 66,000 preventable deaths in 2017. The opioid crisis gripping the country was evident with over 5,000 deaths attributable to opioids in 2017. The study also found that cocaine and methamphetamine use are increasing.
According to Dr. Tim Stockwell, director of CISUR and a principal investigator for the study:
"Alcohol and tobacco use contributed 89% of the 277,060 hospital admissions and 76% of the 751,356 years of life lost due to substance use in 2017. Policies around alcohol in particular have been relaxed during the COVID-19 pandemic with evidence of increased consumption. Costs and harms will likely have increased also as a result. More effective policies are urgently required in order to achieve effective harm reduction for these two widely used legal substances."
Read the full media release from CCSA.
Dr. Tim Stockwell is available for media interviews; contact Amanda Farrell-Low at farlow@uvic.ca or 250-472-5445.