New lecture video - Compulsory Addiction Treatment: What does the evidence actually tell us?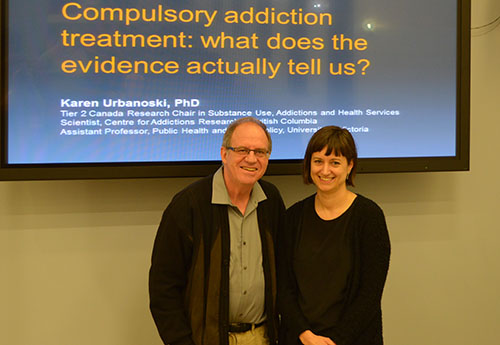 Thanks to everyone who attended Dr. Karen Urbanoski's January 29 talk on compulsory addiction treatment. For those who missed it, we have uploaded a recording of the talk to our YouTube page.
Want to be notified of upcoming events? Subscribe to our email list.