Cecilia Benoit receives Governor General Award
CARBC Scientist Cecilia Benoit has been honoured with a 2016 Governor General's Award in Commenoration of the Persons Case in recognition of her "outstanding contribution to the goal of equality for women and girls in Canada."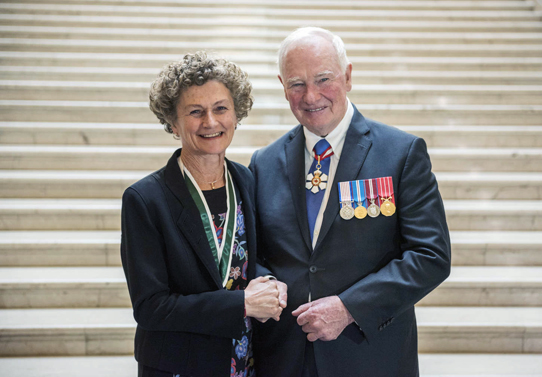 (Photo credits: Status of Women Canada)
Dr. Benoit conducts research in a range of areas, including: women's social rights; Indigenous women's health; midwifery and maternity care; health inequities facing vulnerable populations; and substance use and misuse. With more than 200 published articles, books, book chapters and government reports to her credit, Dr. Benoit is in great demand as a keynote speaker, guest lecturer, and expert presenter at conferences and other gatherings. Her ongoing, informed advice to governments across Canada is perhaps one of her most valued contributions. She has had a significant impact on local, provincial and national policy and programs in such areas as: services for vulnerable women in the sex work, including those who use drugs; midwives as legitimate maternity providers; the inclusion of Indigenous knowledge in midwifery training; client-centered care for urban Indigenous women; and integrated health services for street-involved youth and substance-using pregnant women.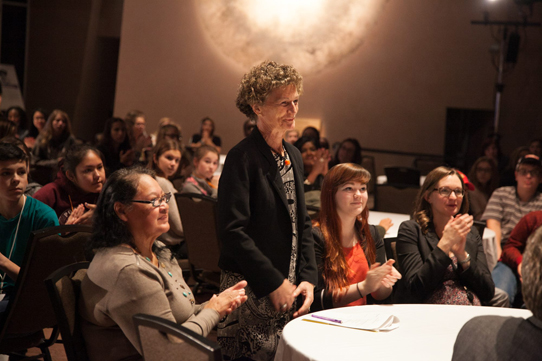 Persons

 Day is celebrated on October 18.
The historic decision to include women in the legal definition of "

persons

" was handed down by Canada's highest court of appeal – the Judicial Committee of the Privy Council of Great Britain – on October 18, 1929. This gave women the right to be appointed to the Senate of Canada and paved the way for women's increased participation in public and political life.


Read more on the 
Status of Women Canada site