We invite you to check the projects that we are hosting and collaborating with in this 2021-2022 academic year.
The Centre for Indigenous Research and Community-Led Engagement is excited to present the book launch of Settler Memory by Dr. Kevin Bruyneel. Respondents are Dr. Christine O'Bonsawin, Dr. Jeff Corntassel and Dr. Corey Snelgrove. 
Book Description
Faint traces of Indigenous people and their histories abound in American media, memory, and myths. Indigeneity often remains absent or invisible, however, especially in contemporary political and intellectual discourse about white supremacy, anti-Blackness, and racism in general. In this ambitious new book, KevinBruyneel confronts the chronic displacement of Indigeneity in the politics and discourse around race in American political theory and culture, arguing that the ongoing influence of settler-colonialism has undermined efforts to understand Indigenous politics while also hindering conversation around race itself. By reexamining major episodes, texts, writers, and memories of the political past from the seventeenth century to the present, Bruyneel reveals the power of settler memory at work in the persistent disavowal of Indigeneity. He also shows how Indigenous and Black intellectuals have understood ties between racism and white settler memory, even as the settler dimensions of whiteness are frequently erased in our discourse about race, whether in conflicts over Indian mascotry or the white nationalist underpinnings of Trumpism. Envisioning a new political future, Bruyneel challenges readers to refuse settler memory and consider a third reconstruction that can meaningfully link antiracism and anticolonialism.
SAGE workshop Navigating the Research and Publishing Process. This workshop will be facilitated by Dr. Kevin Bruyneel (Babson College). Details below.
The workshop will be open to any topics and questions students wish to pose regarding the development and framing of research questions, the writing and publishing process, as well as negotiating the boundaries and demands of the academy. Topics could also include how to be an interpretive and qualitative methods scholar in disciplines that privilege quantitative methods, intervening in canonical, even hegemonic discourses and texts, attending to the entangled relationship of history and memory, refusing erasures, and engaging in recuperative readings and analyses.
CIRCLE is thrilled to be part of this amazing project and invite you to join us for the Unceded Chiefs film screening and fundraiser for W̱SÁNEĆ students of Parklands Secondary School.
When: Tuesday, December 7th, 2021 6—8pm
Where: David Turpin Building A102 



6:00-6:15 - Intro to movie, Sharing about Parklands students and inviting people to donate to their travel costs for on the land learning
6:15 - 7:15 - movie
7:15 - 7:45 - panel featuring Mavis Underwood, Charles Elliott, Don Tom, and Eric Pelkey
7:45 - 8:00 - thanks and close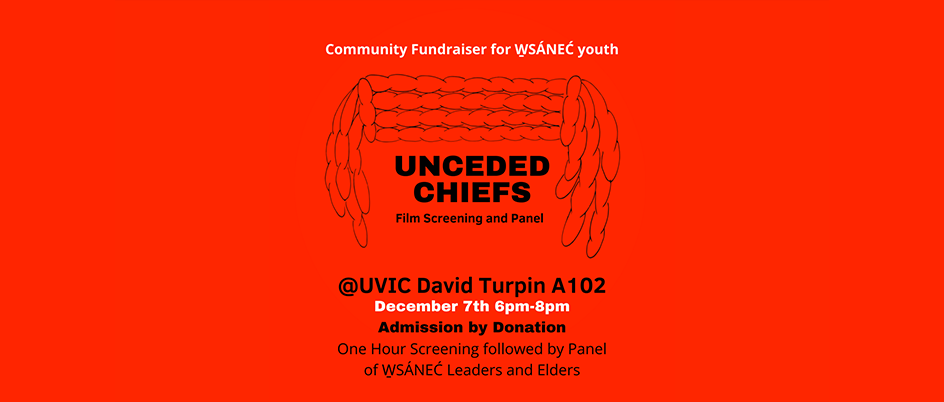 Melina Laboucan-Massimo is Lubicon Cree from Northern Alberta and Founder of Sacred Earth Solar as well as Co-founder and Healing Justice Director at Indigenous Climate Action. Melina holds a Master's degree in Indigenous Governance at the University of Victoria with a focus on Renewable Energy.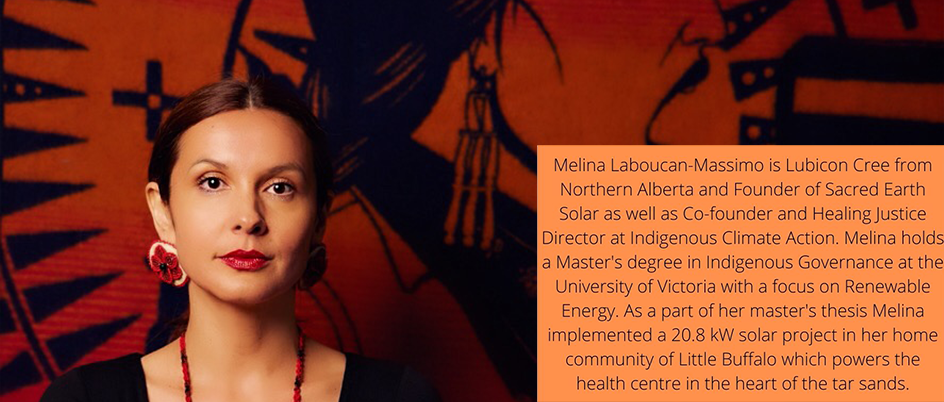 This workshop is for graduate students at all stages in their studies. The goal is to offer some key tips and information on navigating grad school including timelines, supervisory relationship, expectations, funding, peer groups, navigating racism+sexism, and applying for postdocs and (academic and non-academic) jobs.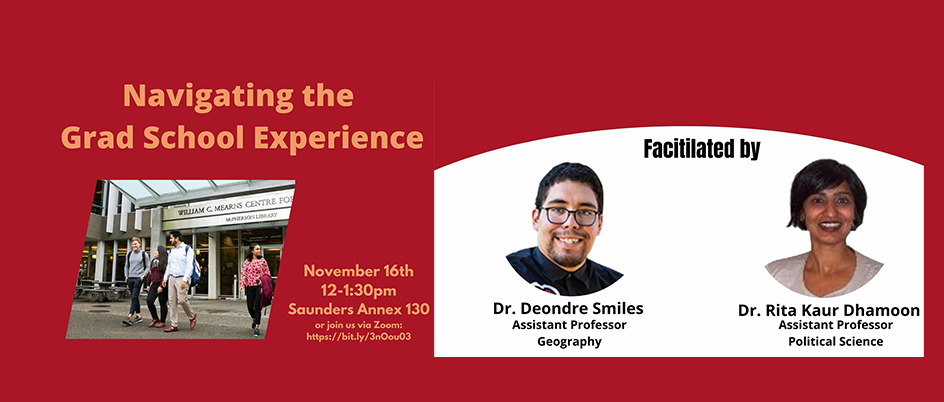 Do you start every semester with hopes of checking off that "to do" list? Do you always think you will accomplish more than you do? Do you often wonder where the time has gone? If so, this workshop is for you!!! Come join Dr. Hōkūlani K. Aikau as she leads us through a method for devising a semester plan. This plan can help in achieving tangible and realistic expectations for the semester as well as aid in organizing your work and time. Bring a notebook and your calendars as we will each develop our plans in this workshop.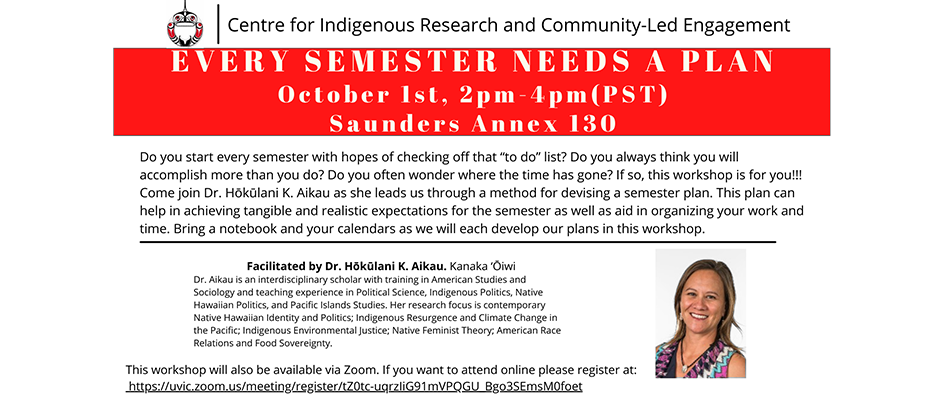 CIRCLE would like to invite you to join us for the launch of Gord Hill's 2nd edition of his ground-breaking comic book 500 Years of Resistance at First Peoples House on Friday, November 19th at 7pm (doors open 6:30pm).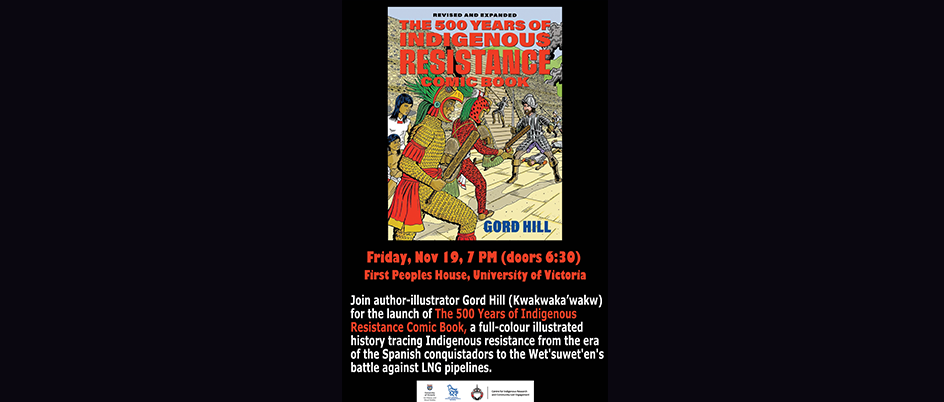 Join us to the online launch event for The Politics of Indigeneity, Anarchist Praxis, and Decolonization. 
Speakers: Jeff Corntassel, J. Kēhaulani Kauanui, Macarena Gómez-Barris, Mary Tuti Baker, And Theresa Warburton​.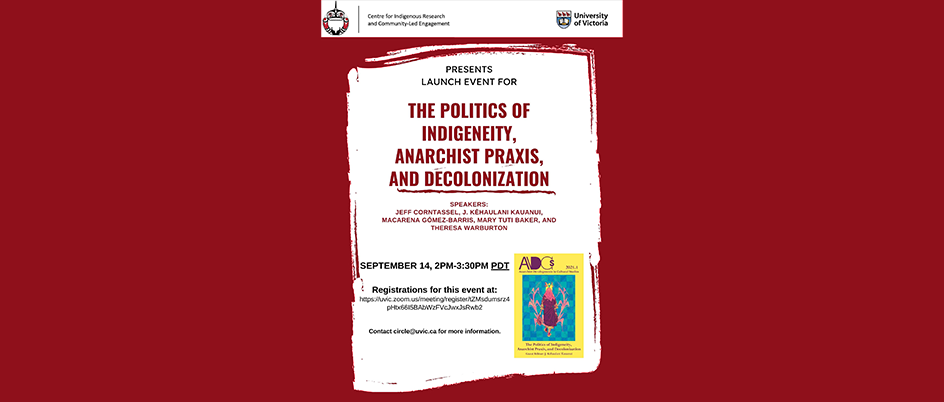 Join us in our upcoming Zotero workshop! Zotero is a free and open-source reference management software to manage bibliographic data and related research materials. Dr. J. Matthew Huculak will guide us through the best practices to use Zotero so that you can get your reference list started.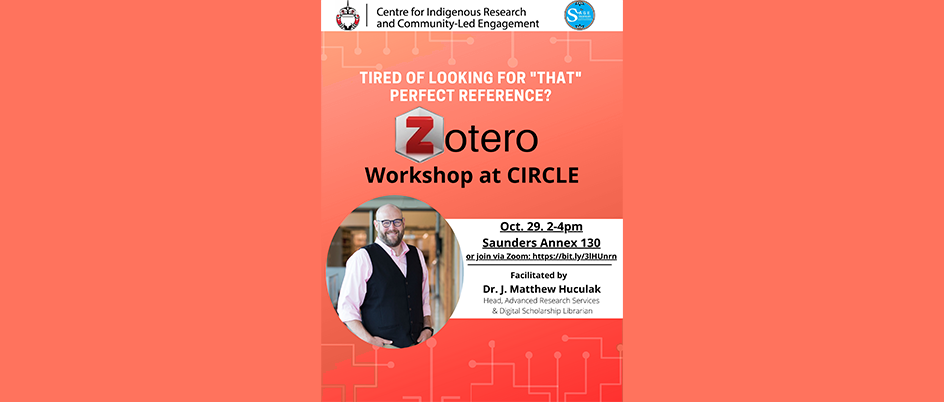 CIRCLE and President's Impact Chair in Transforming Governance for Planetary Health invite you to the book launch event of Fresh Banana Leaves by  Dr. Jessica Hernandez.
February 1st, 2022,  3—5:30 pm PST (Pacific Time). This event will be hosted via Zoom.
 Please follow the link below to register in advance, check out the attached poster for more information and circulate the event to all those who may wish to attend. Once you are registered, you will receive an invitation for the session from Zoom. 
Register in advance:
 https://uvic.zoom.us/meeting/register/tZMkd-iqqDMtG9CbCZS_WugJZgcwIValoc6b
About the book and the author
Despite the undeniable fact that Indigenous communities are among the most affected by climate devastation, Indigenous science is nowhere to be found in mainstream environmental policy or discourse. And while holistic land, water, and forest management practices born from millennia of Indigenous knowledge systems have much to teach all of us, Indigenous science has long been ignored, otherized, or perceived as "soft"–the product of a systematic, centuries-long campaign of racism, colonialism, extractive capitalism, and delegitimization.
Here, Jessica Hernandez–Maya Ch'orti' and Zapotec environmental scientist and founder of environmental agency Piña Soul–introduces and contextualizes Indigenous environmental knowledge and proposes a vision of land stewardship that heals rather than displaces, that generates rather than destroys. She breaks down the failures of western-defined conservatism and shares alternatives, citing the restoration work of urban Indigenous people in Seattle; her family's fight against ecoterrorism in Latin America; and holistic land management approaches of Indigenous groups across the continent.
Through case studies, historical overviews, and stories that center the voices and lived experiences of Indigenous Latin American women and land protectors, Hernandez makes the case that if we're to recover the health of our planet–for everyone–we need to stop the eco-colonialism ravaging Indigenous lands and restore our relationship with Earth to one of harmony and respect.