2010-2018 Speaker Series
Book Launch and Critical Conversation with Rob Nichols
In his recent publication, Theft is Property! (Duke 2020), Robert Nichols reconstructs the concept of dispossession as a means of examining how shifting configurations of law, property, race, and rights have functioned as modes of governance, both historically and in the present. Through close analysis of arguments by Indigenous scholars and activists from the nineteenth century to the present, Nichols argues that dispossession has come to name a unique recursive process whereby systematic theft is the mechanism by which property relations are generated. In so doing, this work also brings long-standing debates in anarchist, Black radical, feminist, Marxist, and postcolonial thought into direct conversation with the frequently overlooked intellectual contributions of Indigenous peoples.
Rob was joined on October 20th, by Dr. James Tully, Dr. Kelly Aguirre and PhD candidate Phil Henderson for a critical panel discussion.
A Virtual Feast: Honouring and Revitalizing Indigenous Food Systems
This interactive panel on November 10th explored how Indigenous peoples are seeking climate justice and honouring the complex relationships between land, water and food systems on Lekwungen and W̱SÁNEĆ territories as well as in Papua New Guinea. Hosted by Lisa Kenoras & Jeff Corntassel, with presentations by Tiffany Joseph, Jennifer Baing-Waiko, Cheryl Bryce, and more. We premiered the film Rising Tides, based on a January 2020 gathering around food security and Indigenous climate justice.
CIRCLE presented a discussion on November 18th with book's editor, Dr. Nancy J. Turner and contributors to the book, including:
Dr. Jeff Corntassel,

Kim Recalma-Clutesi,

Dr. Dr. Mehana Vaughan,

Monica Montgomery

And more!
Gather Film Screening and Panel Discussion 
Screening and conversation with:
Dawn Morrison, Secwepemc Founder/Curator of the Working Group on Indigenous Food Sovereignty

Nephi Craig, Apache Chef, owner of Café Gozhóo, and featured in the film
Date: March 10th, 2021
Food is Connection Screening and Panel Discussion
Screening and conversation with:
Ariel Reyes, IYÉ collective

Jumana Risheq, IYÉ collective and 

Film's director

Earl Claxton Jr, (Thu-thay-tun Kapilano), 

Tsawout First Nation, Elder 

storyteller, and educator

Jared Qwustenuxun Williams, Chef to 

the Quw'utsun Sulhween and writer for the Discourse Cowichan
Date: March 18th
The Centre for Indigenous Research and Community-Led Engagement is excited to present the book launch of Space-Time Colonialism by Dr. Juliana Hu Pegues. Respondents will be Dr. Rita Kaur Dhamoon, Dr. Feng Xu and Dr. Heidi Kiiwetinepinesiik Stark.

Book description

As the enduring "last frontier," Alaska proves an indispensable context for examining the form and function of American colonialism, particularly in the shift from western continental expansion to global empire. In this richly theorized work, Juliana Hu Pegues evaluates four key historical periods in U.S.-Alaskan history: the Alaskan purchase, the Gold Rush, the emergence of salmon canneries, and the World War II era. In each, Hu Pegues recognizes colonial and racial entanglements between Alaska Native peoples and Asian immigrants. In the midst of this complex interplay, the American colonial project advanced by differentially racializing and gendering Indigenous and Asian peoples, constructing Asian immigrants as "out of place" and Alaska Natives as "out of time." Counter to this space-time colonialism, Native and Asian peoples created alternate modes of meaning and belonging through their literature, photography, political organizing, and sociality.

Offering an intersectional approach to U.S. empire, Indigenous dispossession, and labor exploitation, Space-Time Colonialism makes clear that Alaska is essential to understanding both U.S. imperial expansion and the machinations of settler colonialism.
Despite the undeniable fact that Indigenous communities are among the most affected by climate devastation, Indigenous science is nowhere to be found in mainstream environmental policy or discourse. And while holistic land, water, and forest management practices born from millennia of Indigenous knowledge systems have much to teach all of us, Indigenous science has long been ignored, otherized, or perceived as "soft"–the product of a systematic, centuries-long campaign of racism, colonialism, extractive capitalism, and delegitimization.
The Centre for Indigenous Research and Community-Led Engagement is excited to present the book launch of Settler Memory by Dr. Kevin Bruyneel. Respondents are Dr. Christine O'Bonsawin, Dr. Jeff Corntassel and Dr. Corey Snelgrove. 

 
Book Description

Faint traces of Indigenous people and their histories abound in American media, memory, and myths. Indigeneity often remains absent or invisible, however, especially in contemporary political and intellectual discourse about white supremacy, anti-Blackness, and racism in general. In this ambitious new book, KevinBruyneel confronts the chronic displacement of Indigeneity in the politics and discourse around race in American political theory and culture, arguing that the ongoing influence of settler-colonialism has undermined efforts to understand Indigenous politics while also hindering conversation around race itself. By reexamining major episodes, texts, writers, and memories of the political past from the seventeenth century to the present, Bruyneel reveals the power of settler memory at work in the persistent disavowal of Indigeneity. He also shows how Indigenous and Black intellectuals have understood ties between racism and white settler memory, even as the settler dimensions of whiteness are frequently erased in our discourse about race, whether in conflicts over Indian mascotry or the white nationalist underpinnings of Trumpism. Envisioning a new political future, Bruyneel challenges readers to refuse settler memory and consider a third reconstruction that can meaningfully link antiracism and anticolonialism.
CIRCLE is thrilled to be part of this amazing project and invite you to join us for the Unceded Chiefs film screening and fundraiser for W̱SÁNEĆ students of Parklands Secondary School.
 
When: Tuesday, December 7th, 2021 6—8pm
Where: David Turpin Building A102 

Program:

6:00-6:15 - Intro to movie, Sharing about Parklands students and inviting people to donate to their travel costs for on the land learning
6:15 - 7:15 - movie
7:15 - 7:45 - panel featuring Mavis Underwood, Charles Elliott, Don Tom, and Eric Pelkey
7:45 - 8:00 - thanks and close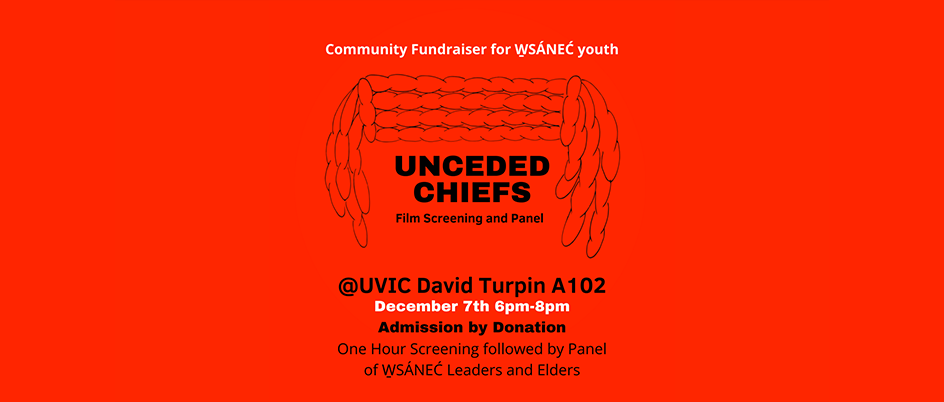 Melina Laboucan-Massimo is Lubicon Cree from Northern Alberta and Founder of Sacred Earth Solar as well as Co-founder and Healing Justice Director at Indigenous Climate Action. Melina holds a Master's degree in Indigenous Governance at the University of Victoria with a focus on Renewable Energy.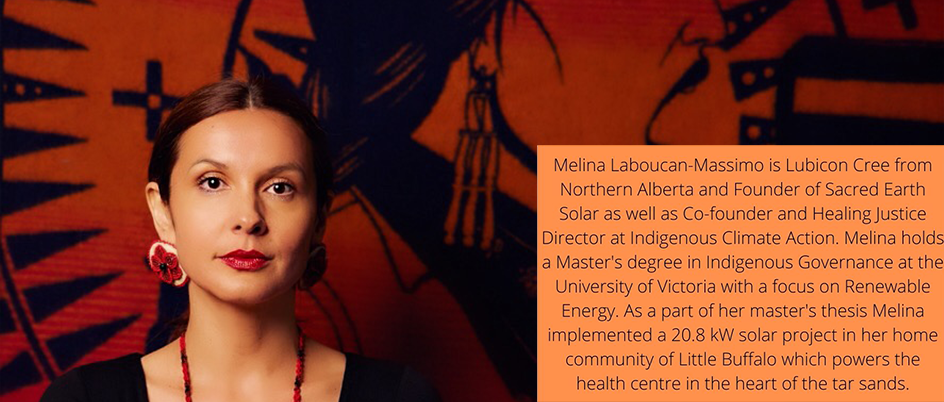 CIRCLE would like to invite you to join us for the launch of Gord Hill's 2nd edition of his ground-breaking comic book 500 Years of Resistance at First Peoples House on Friday, November 19th at 7pm (doors open 6:30pm).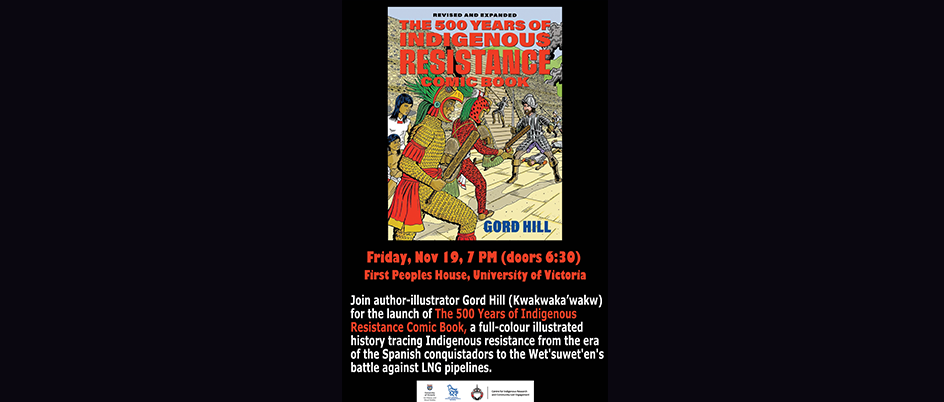 Join us to the online launch event for The Politics of Indigeneity, Anarchist Praxis, and Decolonization. 

Speakers: Jeff Corntassel, J. Kēhaulani Kauanui, Macarena Gómez-Barris, Mary Tuti Baker, And Theresa Warburton​.