Belt and Road Initiative in Africa: Addressing the Issues of Debt, Dispute Resolution, and Transparency
This online conference ran 23-25 February 2021 | watch the video recordings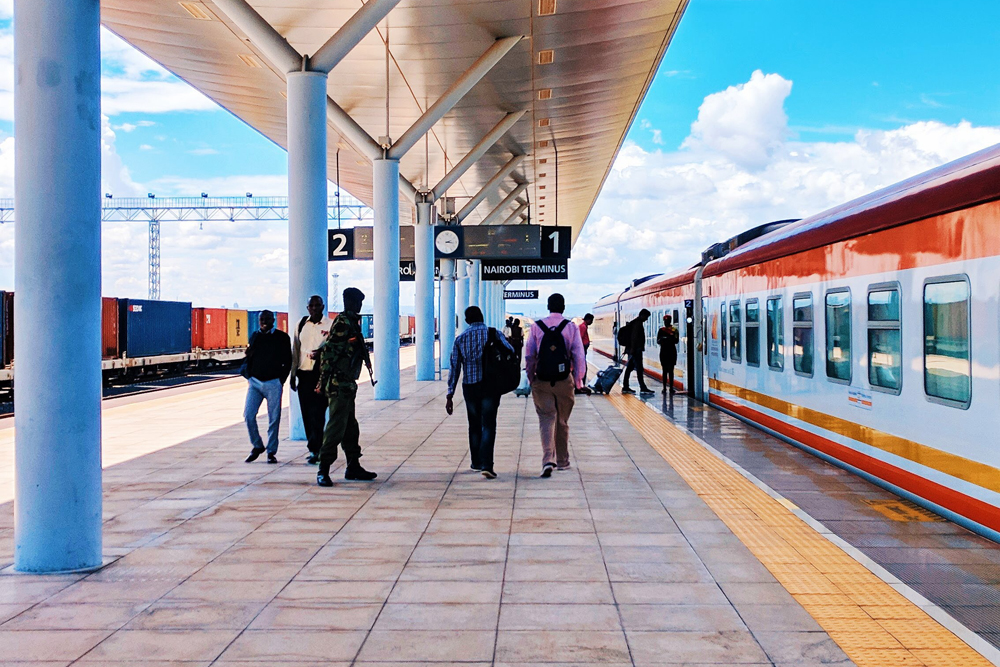 In 2013, President Xi Jinping launched the Belt and Road Initiative (BRI), which has integrated China's global strategies of promoting infrastructure-led development, trade, finance, policy, and people-to-people connectivity. Under the banner of the BRI, China- Africa engagements have reached new heights. From 2003 to 2018, the annual flow of Chinese foreign direct investment (FDI) to Africa has surged from $75 million to $5.4 billion, while the stock value of Chinese FDI in Africa has increased from $491 million to $46 billion, making China the fastest-growing investor in the continent. According to the statistics of the China-Africa Research Initiative of Johns Hopkins University, as of 2018, Chinese bilateral official lending to 38 African countries has reached $57 billion, which is almost the same size as the World Bank lending and accounts for over 65 percent of all the bilateral official debt of those countries.
What does the BRI mean for sustainable development, given the incredible gap in infrastructure finance and implementation of law in African countries? What are the impacts of the BRI on the debt profile of resource-producing countries in Africa, considering the COVID-19 induced nosedive in the international prices of crude oil and other commodities that oxygenate the economies of many African states? What are the broad geopolitical implications of the BRI, in terms of the shifting conditions of China- Africa cooperation since the post-independence era? Could China and African states use the BRI to create an effective and impartial dispute resolution mechanism that can accommodate Chinese and African values and how? To what extent can China and Africa promote and strengthen ethical standards and values of good governance in transnational trade and investment?
This three-day Webinar assembles prominent scholars, policymakers, and practitioners from law, political economy, and sociology to unpack the above-mentioned governance issues arising from China's BRI in Africa through the prisms of debt sustainability, dispute resolution, and transparency and good governance.
Canada (PT)

Hong Kong

23 Feb

24 Feb

 

9:00am

Welcome Remarks

Prof. Po Jen Yap, Director, Centre for Comparative and Public Law, The University of Hong Kong
Prof. Victor V. Ramraj, Professor of Law and Director, Centre for Asia-Pacific Initiatives, University of Victoria

5:05pm

9:05am

Keynote Speech

Prof. Deborah Brautigam, Bernard L. Schwartz Professor of International Political Economy and Director of China-Africa Research Initiative at Johns Hopkins University, School of Advanced International Studies; author of The Dragon's Gift: The Real Story of China in Africa and Will Africa Feed China?
moderated by Prof. Marlea Clarke, Department of Political Science, University of Victoria, Canada

5:30pm

9:30am

Panel 1: Debt Sustainability

Prof. Ching Kwan Lee, Division of Social Science, Hong Kong University of Science and Technology (Moderator)
Prof. Deborah Brautigam, School of Advanced International Studies, Johns Hopkins University
Prof. Stephen Harder, New York University Shanghai
Prof. Gu Bin, Law School, Beijing Foreign Studies University

7:00pm

11:00am

End
---
Canada (PT)

Hong Kong

24 Feb

25 Feb

 

5:30pm

9:30am

Panel 2: Transparency and Good Governance

Prof. Muna Ndulo, William Nelson Cromwell Professor of International & Comparative Law, Cornell University Law School (Moderator)
Prof. Larry C. Backer, W. Richard and Mary Eshelman Faculty Scholar, The Pennsylvania State University Law School
Bady Baldé, Deputy Executive and Africa Director, Extractive Industries Transparency Initiative, Norway
Prof. Yves Tiberghien, Department of Political Science, University of British Columbia & Distinguished Fellow at the Asia-Pacific Foundation of Canada
Ngozi S. Nwoko, PhD Candidate, Faculty of Law, University of Victoria, Canada

7:00pm

11:00am

End
---
Canada (PT)

Hong Kong

25 Feb

26 Feb

 

5:30pm

9:30am

Panel 3: Dispute Resolution

Prof. William P. Alford, Law School, Harvard University (Moderator)
Dr. Mariel Dimsey, CMS Hasche Sigle, Hong Kong LLP
Prof. Heng Wang, University of New South Wales, Law School
Prof. Won Kidane, School of Law, Seattle University
Prof. Weixia Gu, Faculty of Law, University of Hong Kong

7:05pm

11:05am

Closing Remarks

Dr. Ying Xia, conference co-convenor, Faculty of Law, The University of Hong Kong

7:20pm

11:20am

End
---
---