Are you interested in partnering with the NTCO program?

Our industrial partners are Canadian high-tech companies. While most of our industrial partners are involved in advanced astronomical instrumentation projects, some are not but still provide excellent opportunities for our students to apply their skills to related fields, often data analysis and software development. Our industrial partners currently include the following companies, and we are always interested in finding new opportunities and new partners.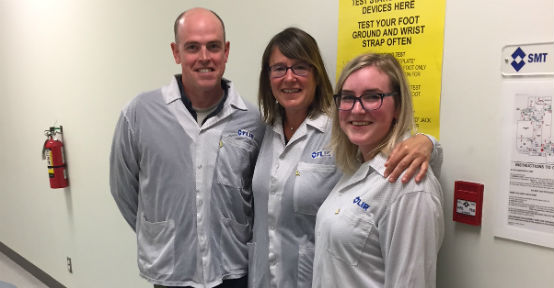 Primary area: Optics & photonics
Web: http://new.abb.com/ca
Company contact: Frederic Grandmont
Primary area: Focal plane technologies
Web: https://aerospace.honeywell.com/en/pages/com-dev
Company contact: Matt Zweig
Honeywell Aerospace is currently developing concepts and technology prototypes for a number of diverse potential Canadian space missions and instruments.    Examples are:
A spectrograph and calibration system for NASA's Wide Field Infrared Space Telescope An ultraviolet imager for auroral studies on a joint ESA-Chinese mission called SMILE
A visible / infrared spectrograph for upper atmospheric research
Development and test of a miniature spectrometer based on a photonic waveguide chip
Development and test of an innovative wide field of view telescope & spectrometer for earth remote sensing
Development and test of a complete optical communications link, including the assessment of adaptive optics for optical communications ground terminals,  and developing protocols
Development of digital filtering algorithms for search and rescue VHF signals
integrate and test a GPS-reflectometer instrument for soil moisture measurement airborne trials
Honeywell Aerospace makes use of state of the art laboratory equipment to develop this instrumentation and the intern will be expected to participate in some aspects of the assembly, integration and test of this prototype instrumentation.
Primary area: Optics & photonics
Web: https://www.ino.ca/en/
Company contact: Patrice Topart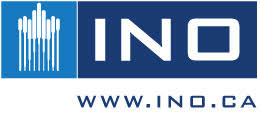 Primary area: Manufacturing technologies
Web: http://www.dynamicstructures.com/
Company contact: Amir Hadi
Internship opportunities at Dynamic Structures
Our partners Dynamic Structures in Port Cocquitlam are currerently looking for students to work on a project involving a robotic figuring of optics through diamond turning and use of polishing pads. Students with an engineering background are preferred. If you are interested in this opportunity, contact Jeremy Riishede for more information. 

Primary area: Optics & photonics
Web: https://fibertech-optica.com/ 
Company contact: Rafal Pawlucyk

Primary area: Detectors
Web: http://www.nuvucameras.com/ 
Company contact: Olivier Daigle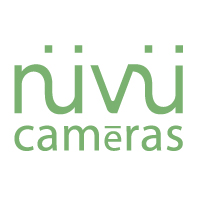 Primary area: Engineering, biology, electrical
Web: https://industrialplankton.com/ 

Primary area: Energy systems
Web: https://www.schneider-electric.ca/en/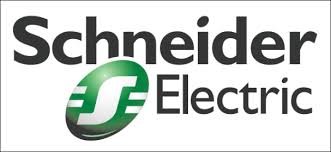 Primary area: Engineering
Web: https://limbicconsulting.ca/
Company contact: Justin Love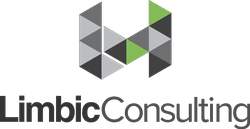 Primary area: Imaging systems
Web: www.flir.com/mv
Company contact: Stephen Se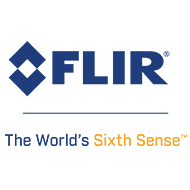 Current oppportunities at FLIR
FLIR Systems is looking for a 4-month Software Developer Co-op to join the engineering team.  The ideal candidate is detail oriented, able to work independently, and willing to learn. Direction will be given at a high level and the candidate will work in an independent manner.

Timeline: May to August, 2019 for 4 months
Detailed Description:
Develop software applications supporting FLIR deep learning enabled cameras
Work closely with relevant parties to create, test, and deploy deep learning software libraries and GUI
Support deep learning development via data collection, model training, model optimization and deployment
Required Skills: 
Experience in Python, C++, C development
Experience working in a team environment
Exceptional problem solving and communication skills
Education/Experience
2nd year university student (minimum) in the Software Engineering, Electrical Engineering or Computer Science field
MUST be currently enrolled at a post-secondary institution
Previous co-op terms in software development experience or equivalent work experience in the field is a Plus
Application deadline: Tuesday, February 26/2019

For more information, or to apply, contact Kelly Gies, Recruitment Manager, Integrated Imaging Solutions
Primary area: Microprocessors
Web: https://www.amd.com/en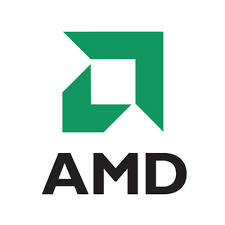 Primary area: Interferometric synthetic aperture radar
Web: http://www.3vgeomatics.com/
Company contact: Andy Pon and Todd MacKenzie



3vGeomatics (3vG) uses Interferometric Synthetic Aperture Radar (InSAR) to measure ground displacement to sub-centimetre precision for sites around the globe, including mines, dams, and even the summit of Mauna Kea. In InSAR, satellites bounce radio (~cm) wavelength pulses off the ground and measure the phase of the returning signal. Measurements of phase differences between successive orbits are then used to calculate changes in the ground level.

3vGeomatics is actively developing and refining its algorithms for reducing and analyzing InSAR data, including working on developing powerful parallelizable machine learning algorithms.

3vG is located in Vancouver and is eager to bring in graduate level co-op students to work with the company to improve its software tools. The types of potential projects suitable for a co-op student include developing TensorFlow algorithms to remove atmospheric phase delays correlated with topographic changes, improving filters for removing temporally variable atmospheric noise, developing and implementing machine learning algorithms for smoothing low coherence data, creating software that can take existing data on the locations of water bodies to enable masking of water pixels in InSAR data, creating algorithms to model and remove ionospheric contamination, and bench-marking the accuracy of processing chains via the use of simulated data sets.
Primary area: Spectrometers, radiometers for remote sensing applications
Web: https://blueskyspectroscopy.com
Company contact: Sudhakar Gunuganti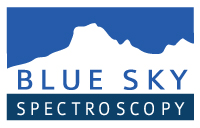 Primary area: AI, traffic networks, video detectors, data analysis, smart cities
Web: https://miovision.com/ 
Company contact: Maximilien Schirm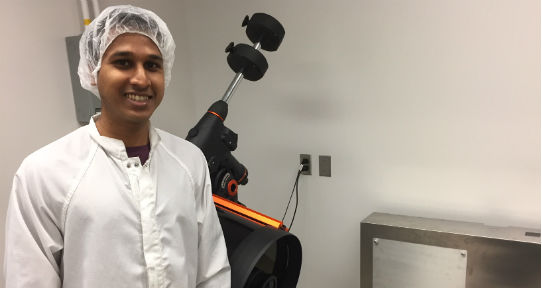 Opportunites at Gemini and JAO
In addition to placements with our industrial partners listed above, NTCO may sponsor one internship per year at both the Gemini Observatory (North or South) and the Joint Alma Observatory (Chile). Interested students should keep an eye on opportunites advertised on the NTCO Students page, or contact the NTCO Program Coordinator for further details.