Business and industry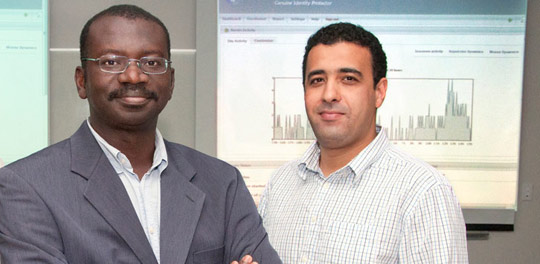 Infrastructure to support innovation
UVic has the experience and facilities to help our students and faculty put their great ideas and discoveries to work in our society.
Research Partnerships and Knowledge Mobilization unit (RPKM)
RPKM builds research partnerships to mobilize knowledge for the benefit of the community. They connect UVic faculty and students with a wide range of external partners including industry, government, not-for-profit organizations, other post-secondary institutions, and Indigenous governments and organizations.
They can help:

connect you with the right people for your idea or project
provide information about funding and grant opportunities
clarify and navigate regulatory environments
develop confidentiality, non-disclosure and research agreements
manage intellectual property and technology licensing arrangements
explore ways to communicate your project results
If you're an industry organization looking to collaborate, tell RPKM about your research idea and get connected to people who can move your project forward.
Vancouver Island Technology Park
By giving high-tech a place to grow, the UVic-owned Vancouver Island Technology Park (VITP) has helped transform Greater Victoria into the second largest technology centre in BC.
At VITP, emerging technology companies are linked with local, provincial, national and international resources, fostering an environment of collaborative development.