Parents & family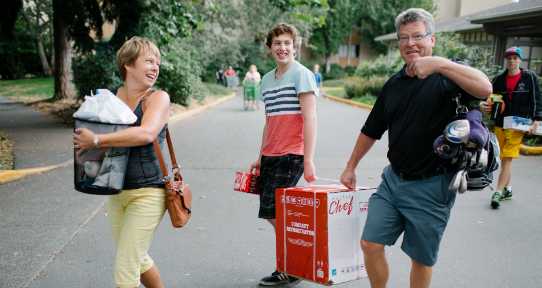 Choosing a university is a significant decision for anyone and we are so excited that your student is joining the University of Victoria.
UVic is committed to student success and we know that the first year of university is an incredible period of growth and opportunity for most students. Our goal during this important transition is to ensure that both you and your student are fully aware of the support programs and services we have available, both in and out of the classroom.
We look forward to welcoming your student to campus in September, seeing them engage with our community and sharing in their many successes over the years to come.
---
Supporting your student
As a parent, you play an important role in your student's success at university. While it's important to give them independence, your student may need your support from time to time. Here are some tips on how to support your student during their transition to university life.
Fall Term
Spring Term
---
Additional resources
There's a lot for you and your student to figure out between now and September. Here are some resources to help you plan ahead.
Getting   oriented

Student supports