Celebrating pride and belonging — on our campus and in our region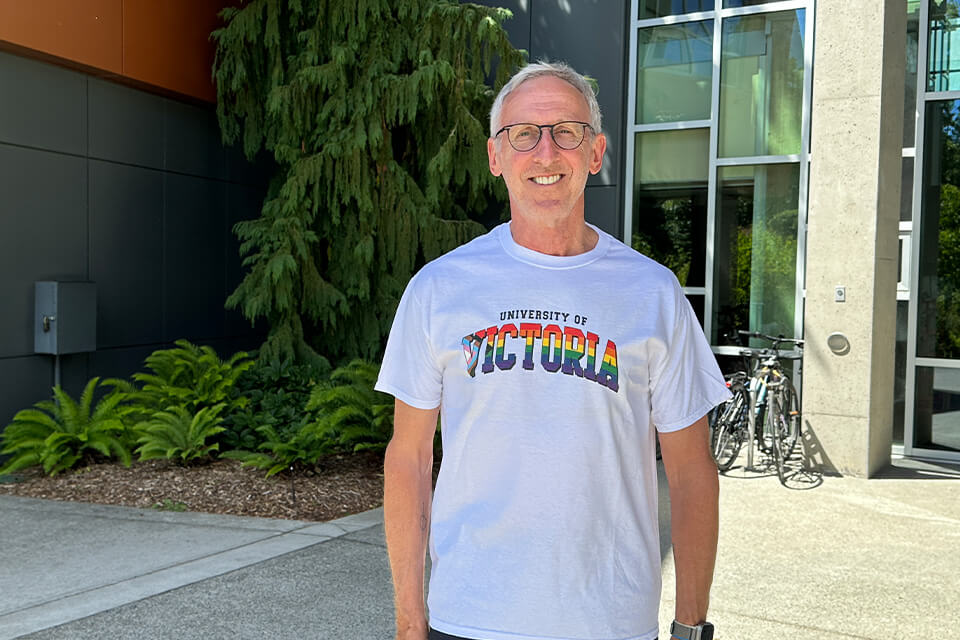 Happy Victoria Pride Week (June 29 – July 9)!
Victoria Pride Week provides us with the opportunity to come together to honour and celebrate the beautiful and vibrant spectrum of identities, and amazing contributions of LGBTQ2SIA+ (Lesbian, Gay, Bisexual, Trans, Queer, Questioning, Two-spirit, Intersex, Asexual and more) communities.
On Friday, June 30, the Pride flag was raised on our campus as a visible symbol of our commitment to pride and it will fly until the end of the Pride Festival on July 9.
Pride as we now know it began as a rebellion against police violence and intolerance at New York City's Stonewall Inn. That day the people fought back, stood up against hate, and it would not be the last time. A diverse community came together to say that they deserved freedom, equality and safety, they wanted to belong to a world that was safe for LGBTQ2SIA+ people. Their legacy continues as we celebrate Pride each year.
We know that the work of creating a gender and sexuality-inclusive community continues on our campus and in our wider communities. The recent hate-motivated attack at the University of Waterloo and closer to home, the destruction of a new Pride crosswalk in Saanich, have brought this clearly into focus. We must stand together against hate, lift each other up in the face of intolerance and hold each other accountable to the commitments we have made.
UVic's Equity Action Plan's goals provide clear direction to advance equity, diversity and inclusion, and to create the conditions in which everyone feels a sense of belonging: as connected and respected parts of the university community. I call on each and every member of our campus community to engage with and live this plan.
Together we can create a community where everyone feels safe and seen – a place where everyone belongs and never feel like they need to hide their authentic selves. To that end, I want to commend the efforts of the UVSS's Gender Empowerment Centre and UVic Pride, the Chair in Transgender Studies and all of the other people and groups on our campus who are working every day to make UVic a safe space for the LGBTQ2SIA+ community. I am inspired by their advocacy and am committed to working with my colleagues in leadership to drive positive change alongside their efforts.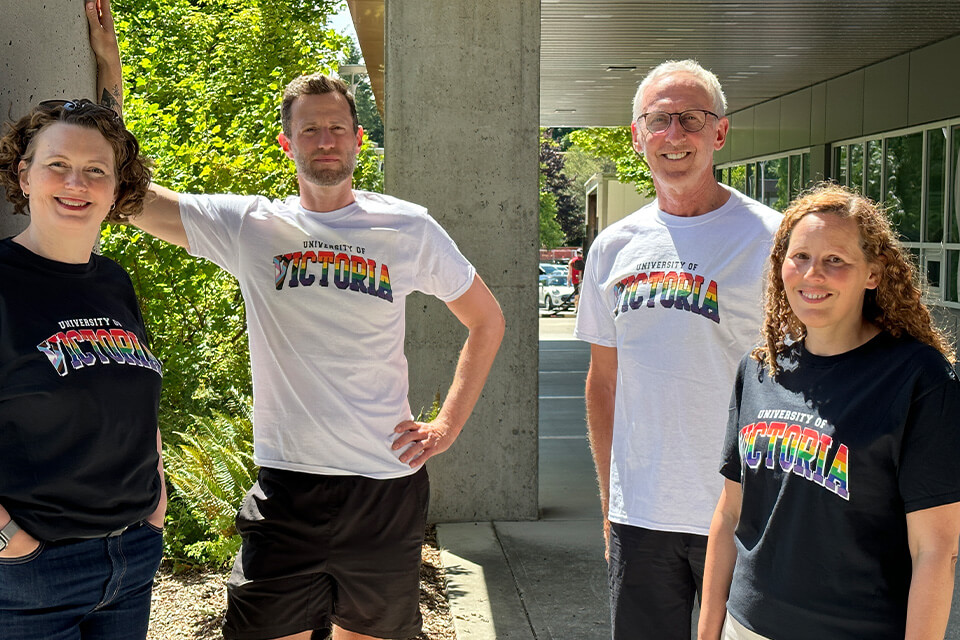 In Victoria, Pride is a celebration culminating in a parade and festival that's attended by thousands. I encourage you to join in Victoria Pride Week and show your support for every hard-fought milestone achieved, advocate for love, and understand that struggles for basic justice and safety continue for this community.
Find out more about the Victoria Pride Festival as well as resources and activities on the Pride page on the UVic website.
- President Kevin Hall
Photos
In this story
Keywords: pride, administrative, community, student life, staff, faculty
People: Kevin Hall