New app identifies hundreds of BC central coast species
From seaweeds and sea stars to wolves and eagles, a new digital field guide provides experts and amateurs with a tool to identify over 700 species in the Great Bear Rainforest to help deepen our appreciation of the biodiversity along BC's central coast. The guide for phone, computer and tablet is a collaborative project developed by UVic community ecologist and conservation biologist Brian Starzomski, with UVic graduate student Chanda Brietzke and UVic alumna Kelly Fretwell, as well as support from the Hakai Institute and involvement from its researchers.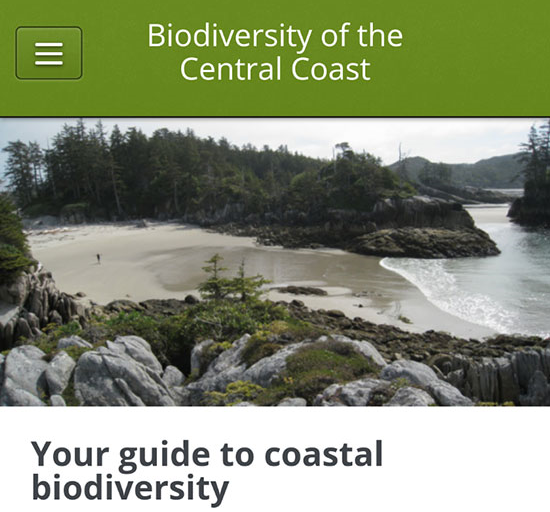 Above: Screen capture from the new UVic biodiversity app
The free app, "Central Coast Biodiversity," has a current inventory of 210 plants, 80 birds, 120 seaweeds, 190 marine invertebrates, and 20 mammals and reptiles. Most conventional field guides include nowhere near this same number of species.

"Whether on a beach or in the forest, anyone can use the app and hopefully identify the species they have found," says Starzomski. "BC has the most species of any province in Canada and coastal BC in particular is amazing in this regard."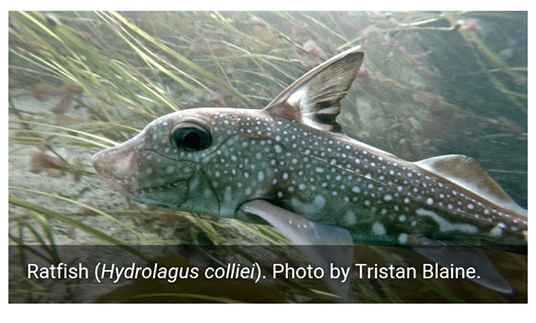 Above: Screen capture from the new UVic biodiversity app
A professor in UVic's School of Environmental Studies, Starzomski is the Ian McTaggart Cowan Professor of Biodiversity Conservation and Ecological Restoration and also leads the Starzomski Lab at UVic.

Students, researchers and the public can interact with the app to find important and fascinating information, including a growing list of species at risk.

The Canada Foundation for Innovation, the Natural Sciences and Engineering Research Council, and the BC Knowledge Development Fund also provided funding for infrastructure related to this project.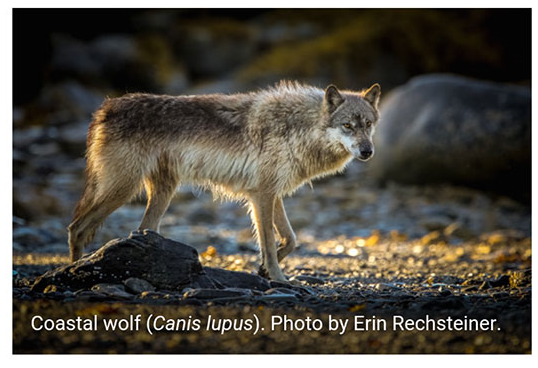 Above: Screen capture from the new UVic biodiversity app
Download the new app on the Apple App Store or for Android on Google Play (see centralcoastbiodiversity.org).

Visit Dropbox for a selection of high-rez screen shots and field guide photos, including photographer credits and full captions.
--30--
Media contacts
Tara Sharpe (University Communications + Marketing) at 250-721-6248 or tksharpe@uvic.ca
Brian Starzomski (School of Environmental Studies) at starzom@uvic.ca
Anne MacLaurin (Social Sciences Communications) at 250-217-4259 or sosccomm@uvic.ca
In this story
Keywords: app, biodiversity, community, research, sustainability, technology, wildlife, geography, environment