Harnessing BC's tidal energy reserves for a clean energy future
- Ivan Watson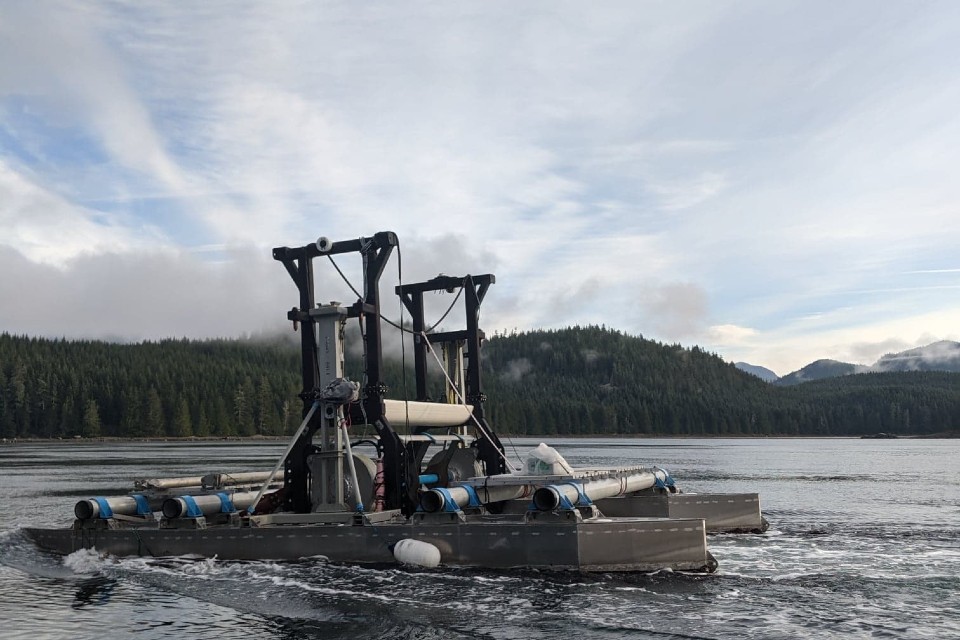 West Thurlow Island, 35 kilometres off the coast of Campbell River, boasts world-class natural beauty as well as a bounty of potential tidal energy reserves—completely untapped until a unique University of Victoria-led community partnership started work prov­­ing the viability of reliable clean energy systems for BC's off-grid coastal communities.  
"BC's coast is blessed with an abundance of renewable tidal power resources that can be harnessed for a clean energy future. Working collaboratively with supportive partners in the public and private sectors, our role at UVic is to design the technology that will lead us to achieving this vision, with many exciting economic, environmental and social benefits for remote, rural, and coastal communities throughout our province."

—Brad Buckham, chair of the Department of Mechanical Engineering and co-director of PRIMED at UVic's Institute for Integrated Energy Systems (IESVic)
Now with funding of $2 million announced today through the BC government's Innovative Clean Energy (ICE) Fund to support UVic's research on tidal turbines and other renewable energy sources like wind, solar, and low carbon hydrogen, IESVic's Pacific Regional Institute for Marine Energy Discovery (PRIMED) team is ready to ramp up development, testing and deployment of tidal turbines on West Thurlow. The aim is to provide proof of concept that can be replicated in remote, coastal communities anywhere there is a will to secure a clean energy future.
As a testing ground, the eastern shore of West Thurlow is ideally situated with dynamic ocean currents, and a small and supportive local community that boasts a handful of private residences, a marina, maritime refuelling station, post office, general store and restaurant, anchored by the Blind Channel Resort—a popular multigenerational family business that offers seasonal accommodation, mainly for boaters.
"Innovative renewable-energy projects have the potential to change the world and partnerships are the key to making it happen," said Lisa Kalynchuk, vice-president, Research and Innovation at the University of Victoria. "This project takes a novel, community-focused approach to catalyzing energy independence in rural and remote communities throughout BC and beyond."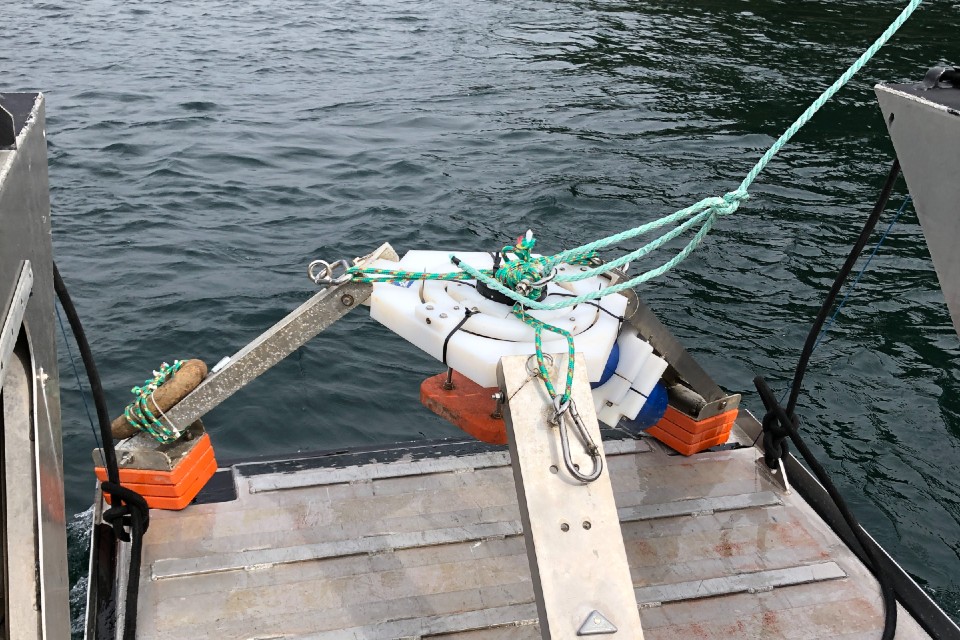 Clean energy transition
Eliot Richter, president of Blind Channel Resort, whose family has operated the business since 1970, welcomes the UVic partnership and is excited about how the new funding will transition the local community away from a reliance on diesel fuel.­­­
"We're excited for the opportunity to help facilitate tidal energy technology development," says Richter. "With public support, tidal energy has the potential to become a viable, clean energy solution for small communities like ours and significantly reduce our carbon footprint."  
Initial testing has shown promising results, with Mavi Innovations Inc. laying the groundwork for future success with the Blind Channel off-grid tidal power demonstration project as the first step.
"We showed that it was possible to harness tidal currents to power an off-grid community and I'm excited to support the UVic PRIMED team as they work to transform Blind Channel into a model for Canada's remote communities looking to use tidal power and other forms of renewables to reduce their use of diesel fuel," explains Voytek Klaptocz, project leader with Mavi. "I hope that a successful project at Blind Channel will provide other coastal communities with the confidence needed to integrate tidal power into their renewable energy mix."
"With public support, tidal energy has the potential to become a viable, clean energy solution for small communities like ours and significantly reduce our carbon footprint."

—Eliot Richter, president of Blind Channel Resort
For West Thurlow Island, and potentially for thousands of small coastal communities like it, the future is bright for tidal, wave and other renewable clean energy sources. As long as there is a desire to make the transition away from diesel, UVic's PRIMED is ready, willing and able to help with the technology and expertise to make that happen.
Established in 2017, PRIMED is a marine energy commercialization centre at UVic focused on helping off-grid coastal ­communities transition to a clean energy future. PRIMED operates within UVic's IESVic, which provides leadership in the study of critical energy issues, human dimensions of energy, education and training, and works closely with industry, not-for-profits and government.
The research initiative reflects UVic's commitment to the United Nations Sustainable Development Goals. Read more about UVic's commitment to climate action at uvic.ca/impact.
Read the Government of BC news release.
Photos
In this story
Keywords: sustainable partnerships, Change and transformation, impact, SDGs, SDG13, climate action, community, international, sustainability, environment, clean energy, research, tidal energy
People: Brad Buckham, Lisa Kalynchuk