UVic alumni at forefront of creating positive change for Indigenous people
Engineering, Human and Social Development, Social Sciences, Science, Humanities, Peter B. Gustavson School of Business
Whether it's amplifying voices, empowering communities through technology or reconnecting cultural traditions and plant-based knowledge, three UVic alumni are at the forefront of creating positive change for Indigenous people. They are all among the recipients of the 2023 Distinguished Alumni Awards, announced today.
A member of the We Wai Kai Nation (Cape Mudge Indian Band) on Quadra Island, Lawrence Lewis is the founder and CEO of OneFeather Mobile Technologies Ltd. The Victoria-based Indigenous technology company provides online election and voting services, banking solutions and digital status card renewal services for Indigenous communities across Canada.
Supporting more than 190 First Nations and Métis Nations across Canada and their 230,000 members, OneFeather's goal is to cultivate systemic change towards "eliminating the pains of colonialism, systemic racism and enable Indigenous sovereignty in Canada."
"The technology we've created is about sustainable governance and bringing communities together," says Lewis, a recipient of the University of Victoria's 2023 Indigenous Community Alumni Award. "This is resilient Nation-building."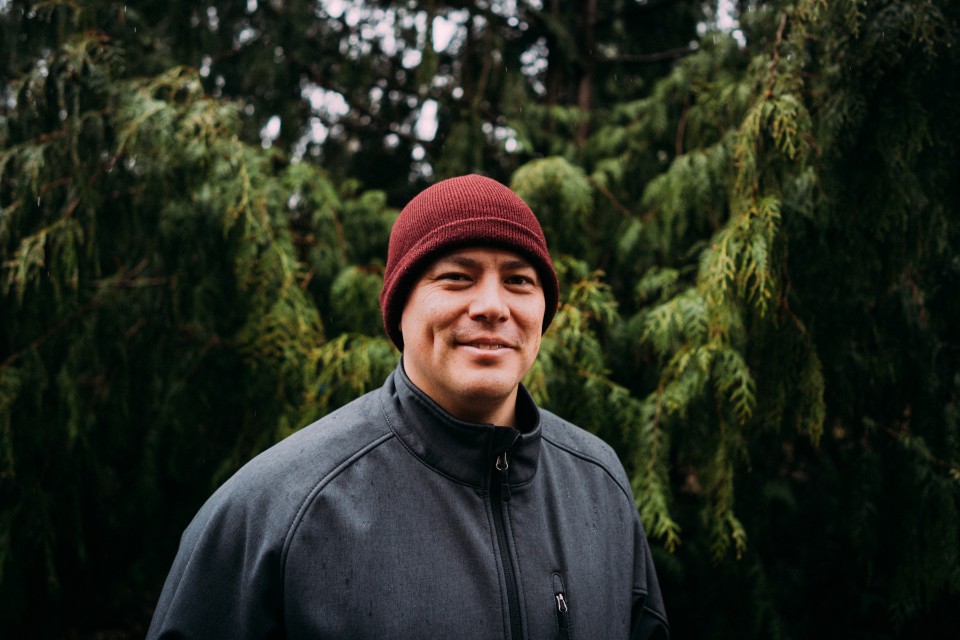 Although a civil engineer by training, Kear Porttris considers himself an Indigenous community engagement specialist. In his current roles as Indigenous Engagement and Training Lead with BC Hydro and owner of Porttris Consulting Group, he helps guide and connect Indigenous communities, governments and contractors to raise the level of inclusion and understanding across projects, procurement and programming. He also helped create the ḴEL,ḴELOŦEN ȻE S,ISTEW̱ education fund for Indigenous students pursuing careers in architecture or engineering.
"There's a lot of work going on to increase inclusion in STEM for Indigenous people, as Indigenous representation in STEM professionals is extremely low," says Porttris, a recipient of the University of Victoria's 2023 Emerging Alumni Award. "Demand for Indigenous professionals is growing exponentially, across all fields. Supporting these professionals is really important."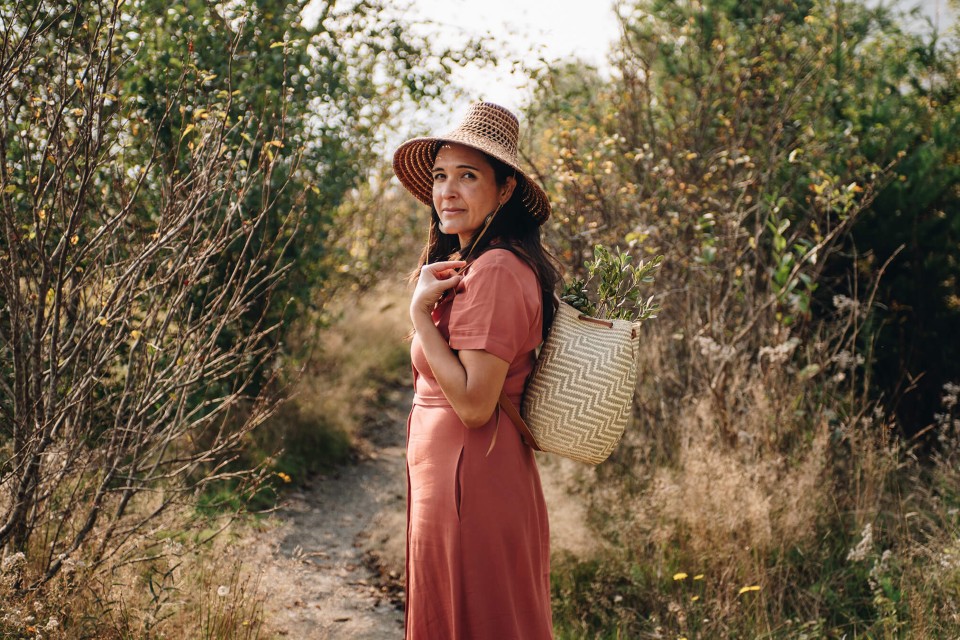 As an ethnobotanist, researcher and entrepreneur from the Squamish First Nation, Leigh Joseph (ancestral name Styawat) is the founder of beauty brand Sḵwálwen Botanicals, which brings together Indigenous science and self-care by providing luxury skincare and wellness products that draw from the ceremonial aspects of plants. She is currently completing her PhD at UVic in ethnobotany and aims to contribute her voice as an Indigenous academic so that other Indigenous authors and students will feel themselves represented and reflected in ethnobotany literature.
"My experiences laid the foundation for me to reconnect to community and culture in such profound ways," says Joseph, a recipient of the University of Victoria's 2023 Indigenous Community Alumni Award. "Throughout my experiences at UVic, I had cultural teachers and people helping guide me on how to bridge being a researcher within my own community and other Indigenous communities. And I feel really grateful for that."
-- 30 --
A media kit containing high-resolution photos of these recipients is available on Dropbox 
View the online news story about
Distinguished Alumni Award recipients
Photos
Media contacts
Michael Kissinger (Alumni Relations Communications) at alumcommcoord@uvic.ca
Suzanne Ahearne (University Communications + Marketing) at uvicnews@uvic.ca
In this story
Keywords: alumni, artic, arts, astronomy, education, government, history, Indigenous, international, law, music, philanthropy, physics, plants, politics, racism, reconciliation
People: Julie Claveau, Michael Dunn, Gargee Ghosh, Maureen Gruben, Lisa Helps, Leena Yousefi, Taiwo Afolabi, Debra Danco, Sarah Jim, Josh Lovell, Moussa Magassa, Kear Porttris, Denise Augustine, Leigh Joseph, Lawrence Lewis, Art Napoleon