Accounting for Canada's "blue" climate solutions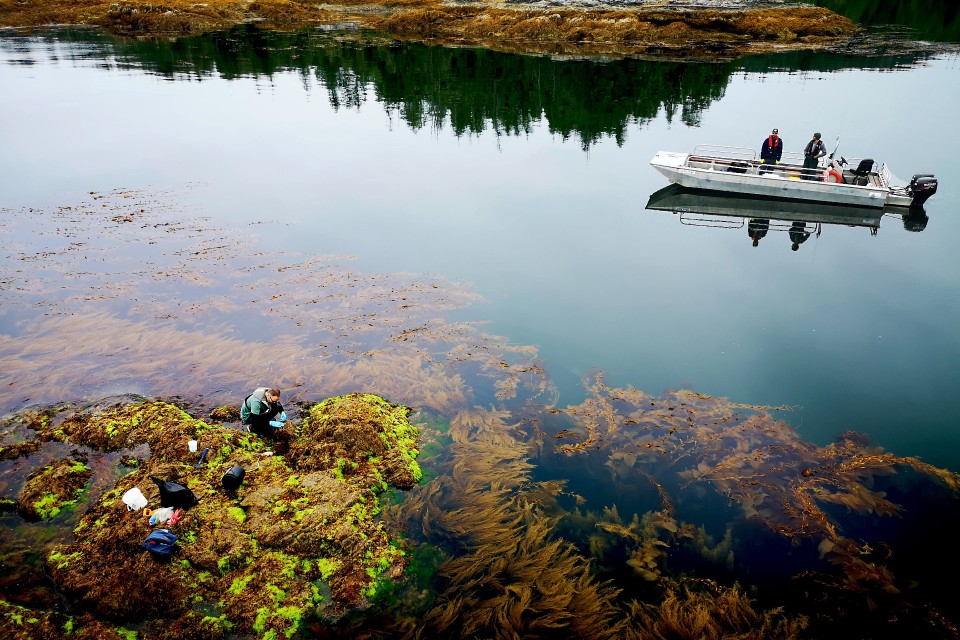 An ambitious research project will create the first Canadian assessment of the storage capacity of blue carbon ecosystems to help mitigate climate change, while also offering ways to protect Canada's coastal communities from rising seas and flooding.
So-called "blue carbon" ecosystems—including salt marshes, sea grass meadows and kelp forests—store carbon within plants and sediment along the country's 243,000-kilometre coastline. Canada has not yet fully accounted for ocean climate solutions, including these natural carbon sinks, in its greenhouse gas accounting inventories, says Julia Baum, principal investigator and marine ecologist at the University of Victoria.
"Climate change is the greatest threat to society and our planet. Research bringing together the brightest minds from across disciplines and sectors is needed to help develop solutions that will ensure Canada can meet its greenhouse gas emission goals. Our new partnership project is an exciting example of how this can be done."— Julia Baum
The interdisciplinary team—climate scientists, marine ecologists, biogeochemists, economists and policy experts—includes Fisheries and Oceans Canada, Parks Canada, BC Parks, Oceans North, The Kelp Rescue Initiative, Nature Trust and BC Parks.
The academic partners include University of British Columbia, Dalhousie University and Universite Laval. The $1.59-million, three-year project is supported by the Natural Sciences and Engineering Research Council of Canada and Mitacs.
"Together, we will produce the first nationwide assessment of the natural climate solutions capacity of Canada's oceans—advancing scientific understanding of the extent to which Canada's ocean carbon sinks can contribute to emissions reductions," says Hansi Singh, climate systems professor at UVic. "By working directly with policy-makers and conservation practitioners, our results will be readily translated into action."
In 2021, Canada set new targets to cut GHGs by 40 to 45 per cent below 2005 levels by 2030, as it tries to adhere to the Paris Agreement. Achieving these targets will require an accounting of all mitigation options, including Canada's natural ocean carbon sinks. Blue economy ecosystems are believed to sequester two to 10 times more carbon than terrestrial forests, which is why they are considered a key component of nature-based solutions to climate change.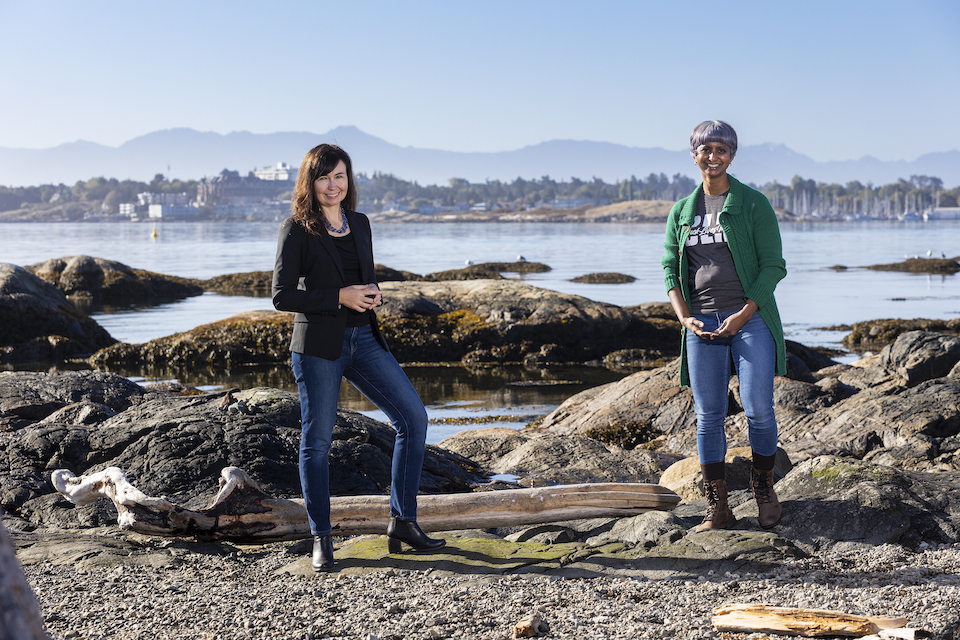 The project team will focus on quantifying the full extent and carbon storage potential of all blue carbon ecosystems on Canada's Pacific, Atlantic and Arctic coasts.
Blue carbon ecosystems, especially kelp forests, are also particularly vulnerable to climate change, with recent marine heatwaves knocking out some of BC's kelp forests. Recognizing this duality, the team's climate scientists—led by Singh—are set to predict where blue carbon ecosystems might occur in the future on Canada's coastline, under different climate change scenarios.
The project will assess storage capacity of marine sediment carbon sinks, as well as evaluate areas of the country's coastline where protection and restoration would provide the greatest natural climate solutions.
The first year will focus on conducting a rapid assessment of the potential for kelp and other seaweed species to serve as forms of blue carbon in Canada, as well as developing new high-resolution ocean data products to help better estimate where Canada's blue carbon ecosystems are located, adds Singh. This week's project kickoff also includes the launch of a new website.
Learn more here about the project, Evaluating the Current and Future Capacity for Natural Climate Solutions in Canada's Oceans. 
The project reflects UVic's commitment to advance the United Nations Sustainable Development Goals (SDGs). UVic ranked second in the world among universities for climate action. Learn more about the 2022 assessment by the Times Higher Education Impact Rankings.

-- 30 --
Photos
Media contacts
Julia Baum (Dept. Biology) at 250-858-9349 or baum@uvic.ca
Jennifer Kwan (University Communications + Marketing) at 250-721-7641 or uvicnews@uvic.ca
In this story
Keywords: sustainable impact, climate action, life below water, community, Indigenous, international, sustainability, environment, partnerships, climate, industry partnerships, research, government, climate action, life below water, SDG 13, SDG 14
People: Julia Baum, Hansi Singh