Order of Canada: a jurist, president emeritus and acclaimed poet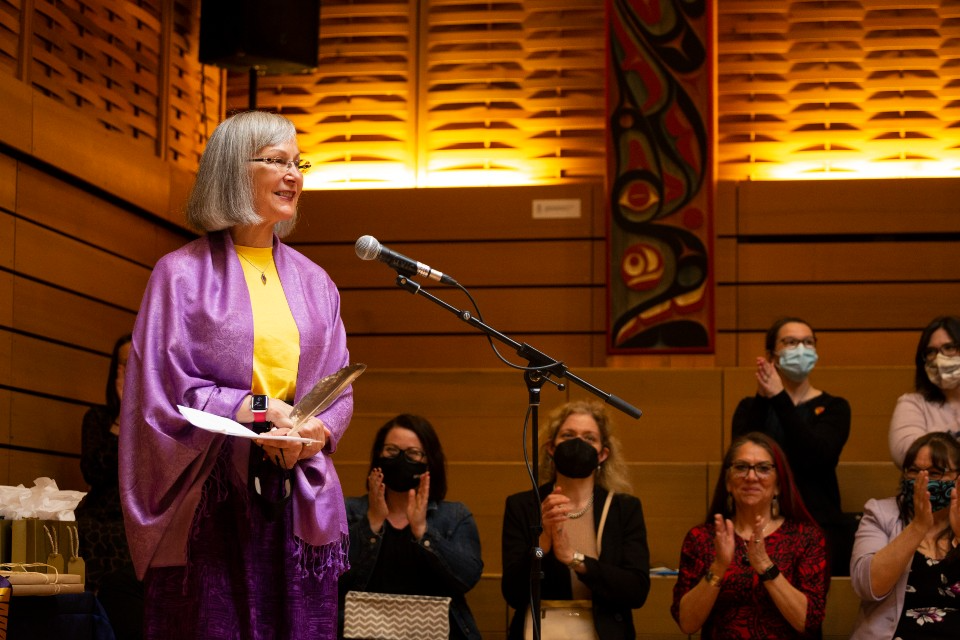 Pioneering jurist Marion Buller, the University of Victoria's chancellor, former UVic president Jamie Cassels and Jan Zwicky, acclaimed poet and philosopher and professor emeritus are among 85 new appointments to the Order of Canada announced on Wednesday by Her Excellency the Right Honourable Mary Simon, Governor General of Canada.
"The Order of Canada celebrates the lives, endeavours and successes of people from coast to coast to coast and from all walks of life," says Simon, in a press release. "Those being appointed today come from a variety of sectors, have achieved national and international success, and have shown ingenuity, innovation and generosity. What's more, they have made a difference in their communities and for Canada with their outstanding dedication and commitment."
Indigenous legal trailblazer and leader
Buller is appointed member to the Order of Canada in recognition of a diverse body of work since her 1994 appointment as a BC Provincial Court judge—the inaugural First Nations woman to hold such a position. She founded and led the BC First Nations/Indigenous Court, and was chief commissioner for the National Inquiry into Missing and Murdered Indigenous Women and Girls.
During her legal career, Buller was president and director of Canada's Indigenous Bar Association; an active member of the BC Police Commission, the Law Foundation of BC and the Law Courts Education Society; and developed the foundation for the Aboriginal Family Healing Court, which works to return Indigenous children to their birth families. Her many papers and articles in the last three decades highlight the inconsistencies in the justice system relevant to the rights of Indigenous People, women and aboriginal law. She continues to have an active law practice.
A UVic alumna who received both her anthropology and law degrees at the university, she is Cree and a member of the Mistawasis Nêhiyawak, a Cree First Nation in Saskatchewan. She began her three-year term as UVic chancellor in January 2022.
"I'm deeply honoured to be recognized for the body of work that I've done so far," says Buller. "However, I do want to highlight that the Order of Canada is for what I've done so far—because I'm not done yet." 
Read more about Buller here.
Renowned legal scholar and educator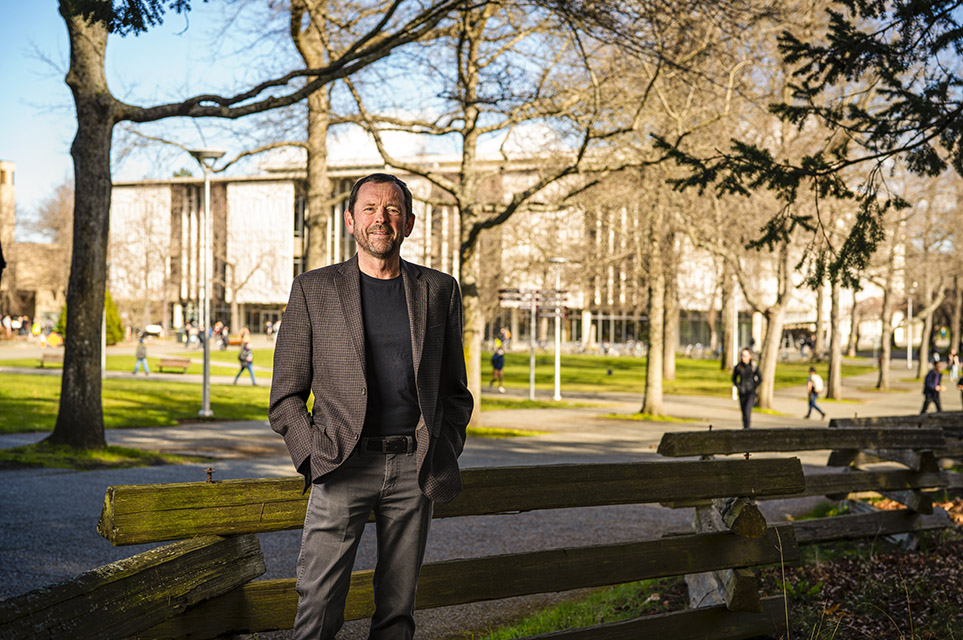 Cassels is appointed as member to the Order of Canada for his contributions as a university administrator and law scholar, and for his commitment to improving access to higher education.
As UVic's president from 2013 to 2020, he was instrumental in shaping the university's strategic direction and was an advocate of excellence in teaching, research-enriched and lifelong learning. A legal scholar of international stature and a nationally recognized master teacher, Cassels served as dean of the UVic Faculty of Law and as vice-president academic and provost. While dean, Cassels' dedication to accessible legal education was evident in the development and implementation of the Akitsiraq Law School Program in Nunavut. Developed in partnership with the community, the program provided legal education to Inuit students in Canada's far north, incorporating both Western and Inuit legal concepts and traditions.
"This honour really reflects the fact that I've been lucky to be in positions where I could enable other people's great ideas and see those ideas come to life," says Cassels. "I've seen firsthand how universities can truly make an enormous and positive impact in the lives of individuals and on societies."
Read more about Cassels here.
Poet, philosopher and political thinker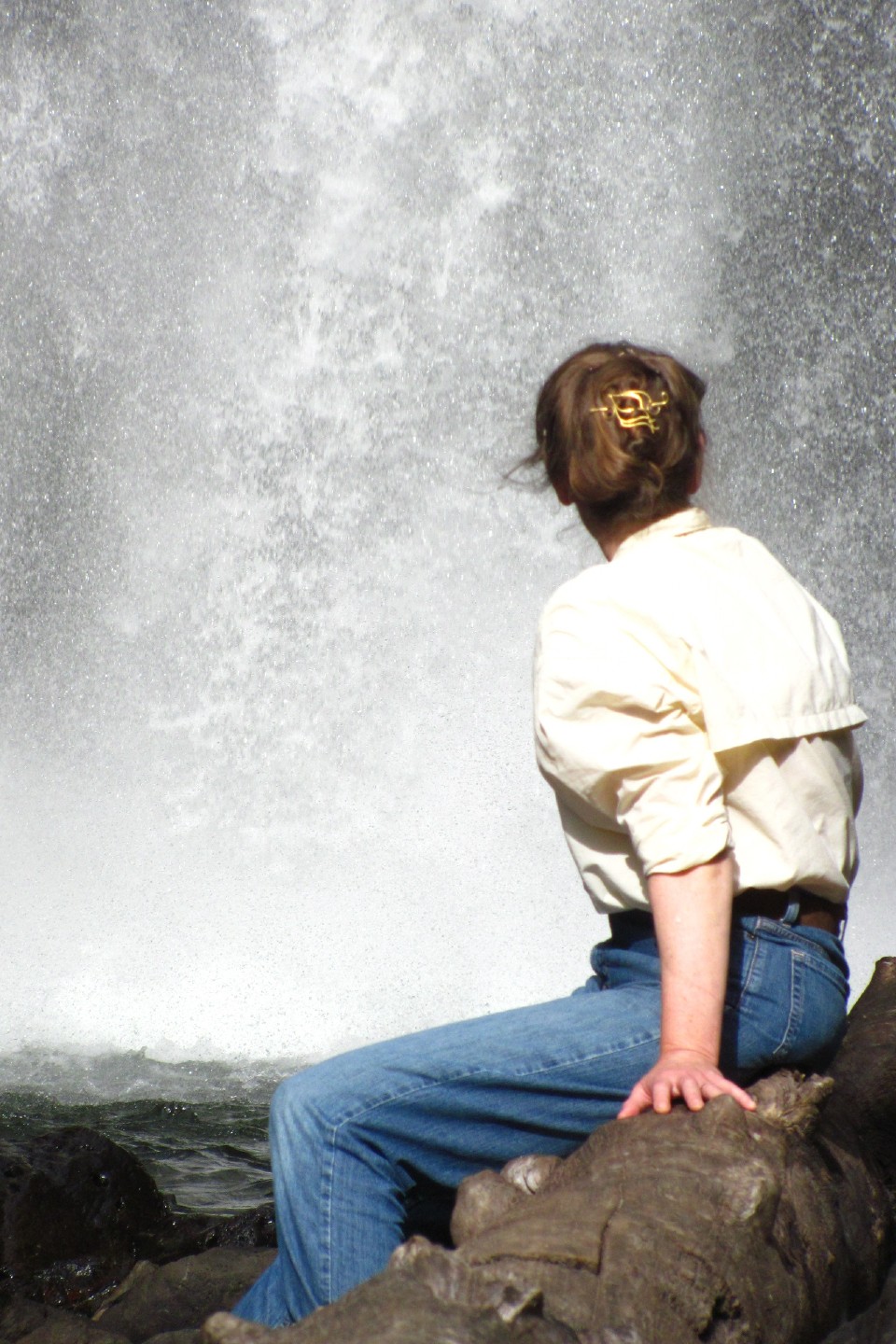 A professor emeritus in UVic's Department of Philosophy, Zwicky is appointed to the Order of Canada for a body of work as a political thinker and intellectual force whose many written contributions challenge the assumptions of our age with sensitivity, audacity and lyricism.
Among her many accolades, she received the Governor General's Literary Award in 1999 for her book Songs for Relinquishing the Earth, which is now considered a classic work of Canadian poetry, and was shortlisted for the 2012 Canadian Griffin Poetry Prize for Forge. Her books of philosophy include Wisdom & Metaphor, which was shortlisted for the Governor General's Literary Award in in 2004. Zwicky is also an accomplished violinist and has performed in chamber groups and orchestras across Canada. In addition to UVic, Zwicky has taught at Princeton University and at the universities of Alberta, Waterloo and New Brunswick.
"Following the collapse of the Athenian empire and some 77 years after the execution of Socrates, Aristotle was denounced for impiety; he fled to Euboea, lest 'the Athenians sin twice against philosophy.' My own work has been critical of numerous contemporary pieties, particularly resourcism and its anthropocentric underpinning; and we once again live in politically unstable times," says Zwicky.
"The Order's motto is desiderantes meliorem patriam, 'they desire a better country.' It is true: I do. I am therefore most honoured by the recognition. But I am especially grateful that I live in a polity in which such honouring of philosophy is possible. It is crucial at this point in history that we do not take such freedoms for granted."
The Order of Canada was created in 1967 by Her Majesty Queen Elizabeth II to honour people whose service shapes our society, whose innovations ignite our imaginations, and whose compassion unites our communities. Since then, more than 7,600 trailblazers from all sectors of society have been invested into the Order of Canada.
Read the release from the Governor General of Canada.
-- 30 --
Photos
In this story
Keywords: award, research, writing, reconciliation, education, arts, community, international, sustainability, Indigenous, administrative, philosophy, law
People: Jamie Cassels, Marion Buller, Jan Zwicky