Equity Action Plan provides springboard for action on equity, diversity and inclusion
Science, Fine Arts, Social Sciences, Libraries, Law, Education, Humanities, Human and Social Development, Co-op, Medical Sciences, Engineering, Continuing Studies, Peter B. Gustavson School of Business, Graduate Studies
- Paloma Ponti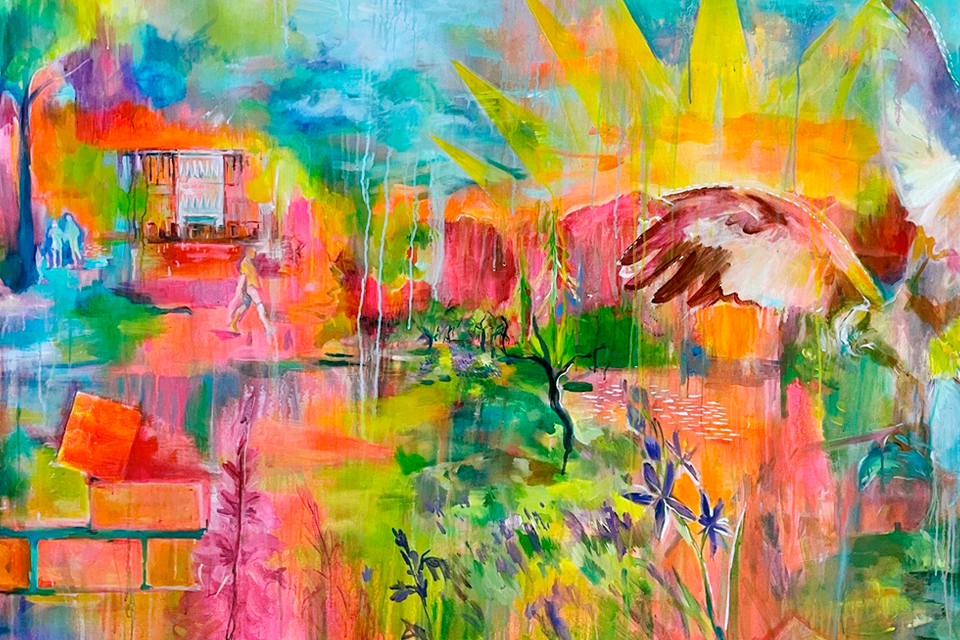 After 18 months of consultation and development with the university community, the university's Equity Action Plan (EAP) is now ready. Thank you to everyone who has contributed to the creation of the EAP, the first of its kind at UVic.
"The Equity Action Plan is an important piece of truth-telling," says UVic President Kevin Hall. Through the incredible work of the dedicated group who led this project, we now have a clear picture of the barriers faced by members of our community and strong guidance on how to productively address them. The EAP will help us all work toward a campus community that is inclusive, welcoming, equitable and supportive." 
Whereas previous UVic-wide equity plans focused on matters of employment equity, this plan provides five overarching goals to advance equity, diversity and inclusion throughout all areas of the university. "Through this work, we hope to create the conditions where everyone feels a sense of belonging, as connected and respected parts of the university community," says Equity and Human Rights Executive Director Cassbreea Dewis.
While the committed actions outlined throughout the plan focus on bold changes to current university systems and structures, true culture change also requires individual reflection and commitment to action. "There is work for each of us to support long-lasting, meaningful change that addresses the barriers that were brought forward during community engagement," says Dewis.
As a suggested starting place for university community members, Equity and Human Rights along with a drafting committee of students, staff and faculty have created Reflection and Action Guides. These easy-to-use guides include reflection questions as well as suggested resources and actions to support students, educators, employees, researchers and campus leaders to advance the goals of the EAP. We invite you to share these guides far and wide with your students and colleagues.
Background
In order to ensure UVic community members were meaningfully involved in the creation of the EAP, the Reflection and Challenge Committee (RCC) was formed in April 2021. This committee, made up of 25 students, faculty, staff and senior leaders, worked with Equity and Human Rights for a year to design and champion community engagement.
Four phases of engagement took place from January to May 2022, during which the UVic community shared stories, experiences, advice and recommendations for building a more equitable university. In addition to hearing about people's dreams of what equity, diversity and belonging could come to mean and look like at UVic, we heard from UVic community members about the barriers they are experiencing and witnessing in their everyday interactions at work or school. The EAP reflects on the current challenges and issues that need to be addressed at UVic. Community members noted that a commitment to transparency is crucial to the success of the EAP and must carry through into our implementation of the plan.
To demonstrate accountability, members of the UVic executive leadership team have worked together to designate leads for each of the committed actions. Leads will be accountable for ensuring progress on the committed actions though other leaders may still have related responsibilities.
Over this past summer, a group of RCC members continued to meet with EQHR to support the final drafting of the goals, prioritized barriers and actions that make up the EAP.
What's next?
The Equity Action Plan is ambitious, and rollout of the identified actions will not happen all at once. Our campus context is complex and while many of the actions are already underway, future actions will need to be prioritized as we enter a period of resource restraint. As part of the implementation plan that will be developed this fall, a progress indicator system will be created so that campus community members can follow along as actions are completed.
Visit www.uvic.ca/eap to learn more and see how you can be involved.
Photos
In this story
Keywords: administrative
People: Kevin Hall, Cassbreea Dewis