Partners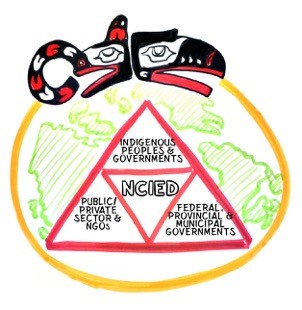 In 2004, the predecessor to the NCIED, the National Chair in Aboriginal Economic Development (NCAED), emerged from a widely recognized need for a sustained program of research and action in Indigenous economic development in Canada. The proposal garnered strong support among communities, governments, businesses and the financial sector. With generous funding commitments from the government of Canada (Indigenous and Northern Affairs Canada), the government of British Columbia, EnCana Corporation and BC Hydro, the Chair moved forward.
Ten years later, in order to fulfill broader responsibilities in enabling Indigenous economic development and rebuilding Indigenous economies, the Chair was restructured and converted into the National Consortium for Indigenous Economic Development. The NCIED's mission continues be a strong practical focus on optimizing conditions for Indigenous economies, in collaboration with a range of entities.
We also acknowledge the federal government (Services Canada and Western Economic Diversification) and the government of British Columbia for their substantial support, including funding and resources, to enable the delivery of the Aboriginal Canadian Entrepreneurs (ACE) program.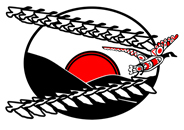 The BCAAFC is a successful community-based organization with 25 Friendship Centres in BC. One of the long-term strategies of the BCAAFC is to support Aboriginal youth to access social innovation and entrepreneurship opportunities. The NCIED and BCAAFC partnership focuses on providing culturally appropriate workshops and training designed specifically for Aboriginal youth.
Miles Richardson, NCIED Director, is a member of the BC ICEI Steering Committee. The goals of the BC ICEI include 1) fostering Indigenous community awareness, engagement and capacity to participate in clean energy projects and 2) providing "pathfinding" support and establishing a stakeholder advisory committee to help BC Indigenous communities navigate development processes and leverage federal, provincial and regional clean energy supports, including funding.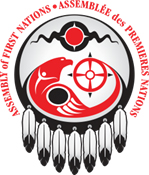 The NCIED was honoured to partner with BCAFN to provide a peer-reviewed body of literature to provide a useful lens for the BCAFN when evaluating goals, purposes and impacts of their sustainable economic development work. The NCIED also produced a series of videos to communicate the results of the literature review.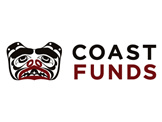 COF is responsible for overseeing the largest and most successful Aboriginal community economic development fund in British Columbia. The fund, created through contributions from the provincial government, the Government of Canada and private foundations, aims to support sustainable businesses and community-based employment for First Nations people along the British Columbia Coast.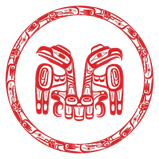 We began discussions with the University of Victoria in 2012 at which time we brought forward our specific training needs. Our partnership with UVic is strong and continues to deepen with the success of the program, Haida Owned & Operated. The Haida Entrepreneurship program began in October 2014 with 18 participants and ended in March 2015 with 14/18 participants graduating. We are proud of the 78% graduation rate. However, we are most proud of the strength that these 14 Haida entrepreneurs will bring to changing the economy in Haida Gwaii.
—Peter Lantin (kil tlaatsg'aa), President of the Haida Nation

Mr. Arthur Mercer, owner, Tseax Development Group Ltd., and a Nisga'a hereditary Chief has 25 years' experience in the areas of government and economic development, as well as business operations that include public companies and private sector development. The company provides strategic business development services and economic development advisory services.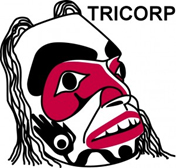 TRICORP is a founding partner in the Northwest Aboriginal Canadian Entrepreneurs (NW‑ACE™) program and the Northwest Empowering Aboriginal Generation of Leaders and Entrepreneurs (NW‑EAGLE™).
TRICORP is honoured to see their programs expand throughout BC and the rest of Canada, and partners with the NCIED to share these successful community‑based, capacity-building initiatives with interested Indigenous communities.
The participation of Aboriginal People in the economy as business owners contracting and doing business with other Aboriginal businesses and with non-Aboriginal businesses is the highest form of economic development and provides the greatest promise for our People. The NW‑ACE has become, and will continue to be, the key catalyst in forging our economic self-reliance.
—Frank Parnell, CEO of TRICORP

Ministry of Jobs, Tourism and Skills Training partnered with NCIED to provide a series of one-day workshops: Aboriginal Community Economic Development Foundations. The training focused on providing a framework and tools for Indigenous leaders to define strategies tailored for their communities to advance sustainable economic development. In July 2017, the ministry was re-named the Ministry of Jobs, Trades and Technology.
The BC Rural Dividend Program provides $25 million a year over three years to assist rural communities with a population of 25,000 or less to reinvigorate and diversify their local economies. It was developed to recognize both the contribution rural communities have made to BC's economy, and the unique challenges they face to diversify beyond natural resources.
INAC is one of 34 federal government departments responsible for meeting the Government of Canada's obligations and commitments to First Nations, Inuit and Métis, and for fulfilling the federal government's constitutional responsibilities in the North.
INAC supports Indigenous peoples (First Nations, Inuit and Métis) and northern peoples in their efforts to:
improve social well-being and economic prosperity
develop healthier, more sustainable communities
participate more fully in Canada's political, social and economic development — to the benefit of all Canadians>
Through the Western Diversification Program, WD makes strategic investments in initiatives with not‑for‑profit organizations that enhance and strengthen the economy of Western Canada. The NCIED and the University of Victoria Gustavson School of Business are honoured to partner with the WD to deliver the Aboriginal Canadian Entrepreneurs program in Western Canada.