Community-based economic development workshops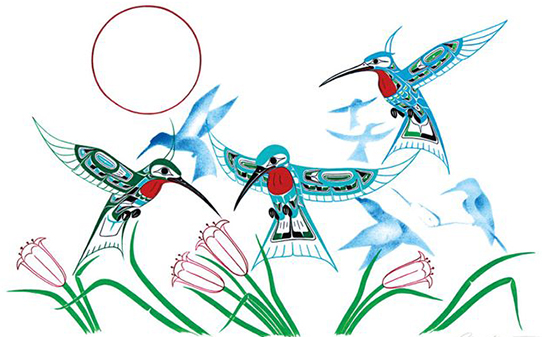 Aboriginal Community Economic Development Foundations
In terms of economic development strategy, there are three possible collaborative opportunities that Aboriginal communities choose:
Nation owned enterprises
Co‑operative and community-based ownership
Individual entrepreneurial capacity
The NCIED's focus on economic rebuilding and economic development strategies helps Aboriginal communities define their strategies and needs, and to choose approaches tailored to their unique situations and self-defined goals. It is not the role of the NCIED to impose a particular strategy on a community, but to help facilitate change clearly directed by the leadership of the community.
In a partnership with the BC Ministry of Jobs, Tourism and Skills Training, Dr. Brent Mainprize, NCIED Gustavson business school champion, and Mr. Arthur Mercer, a Nisga'a hereditary Chief and past CEO of the Nisga'a Commercial Group of companies, delivered more than 15 Aboriginal Community Economic Development Foundations workshops, in-community, throughout BC.
Designed for Indigenous leaders with respect to locally-appropriate actions, views, approaches and choices for community-based economic development, the one-day workshops provided a framework, tools, and hands-on experience to enable creation of specific tangible strategies for sustainable economic development in their communities. Each of the three economic development strategies were presented, but more importantly, the benefits of blending strategies were at the heart of the discussions.
Economic rebuilding and development strategies depend upon the decisions of Aboriginal communities informed by the best comparative business judgement and wise practices that meet their goals of well-being, sustainability and culture revitalization. The NCIED facilitators offered to return to the communities to spend time with community leaders, managers and officers to enable further discussions around strategic choices and to help create clear timelines and road maps for the community to realize their chosen strategy. They will also provide tools and programs to execute the strategy.