In-person DMSC Seminar Series returns on Dec. 3
After more than a year online, the Division of Medical Sciences Seminar Series 2021 - 2022 will once again be in-person starting this December.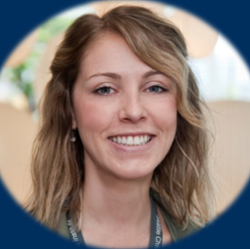 Dr. Jessica Rosin (Department of Oral Biology & Medical Sciences, UBC) will present the first in-person seminar, "Investigating how maternal stress acts through microglia in a sexually dimorphic manner to disrupt neurodevelopment," on Dec. 3, 2021. The seminar will take place in the MacLaurin Building (MAC), Rm. D288 from 11 a.m. - 12 p.m. 
This event will also be broadcast over Zoom. Please email dmsgrad@uvic.ca for Zoom details.
To learn more about the lecture, please visit the UVic event page. 
All are welcome to attend this free event.