Decolonization Reading Groups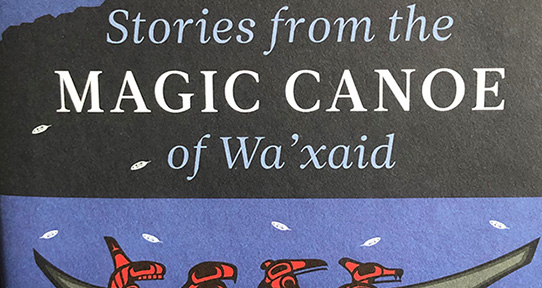 by: Sarah Miller, with assistance from Carmen Craig
UVic Libraries recently launched the Decolonization Reading Groups, an initiative from the Libraries' Equity, Diversity and Inclusion Committee, spearheaded by former co-chair, Carmen Craig. The reading groups were inspired by the reading groups at Camosun College and the good work they have been doing towards decolonizing and indigenizing their institution. 
The goal of the reading groups is to create a community of practice where participants are able to go on the journey of decolonization together; share their thoughts, feelings, experiences and struggles; and work together to decolonize/indigenize their professional and personal practice. The longer term hope is to have individuals from the group branch out and create new reading groups so that there is a ripple effect, while still being a part of the community of practice in their original reading group.
First launched in March 2020, and composed of library employees, we were only able to meet in-person once before the Libraries closed and employees started working remotely due to the pandemic. Virtual meeings started later in the spring. 
"I'm grateful for the opportunity given me to learn about the Indigenous experience in Canada as a whole and in BC specifically. As a foreign-born settler, the Pulling Together guides discussed in the reading groups have been invaluable in providing me with a way to learn about decolonization in some small way, and it has definitely spurred my interest to learn more."  - Member of the reading group
With the re-launch in the virtual environment, the organizers decided to create smaller reading groups with fewer members in each group to facilitate more discussion, dialogue and sharing between the members. This resulted in the current reading group configuration; three different reading groups, each with 5-6 members, including the facilitators. The reading groups include a mix of library employees, as well as a staff member from the Centre for Accessible Learning (CAL), and meet every two weeks for 60-90 minutes.
As with the Camosun College reading groups, the initial readings were from the Foundations Guide in the Pulling Together: A Guide for Indigenization of Post-Secondary Institutions: A Professional Learning Series, an open-access resource from BC Campus.1 The series includes a guide on foundations as well as guides for curriculum developers: foundations guide; curriculum developers; front-line staff, student services and advisors; teachers and instructors; leaders and administrators, and researchers (under development). Once the Pulling Together Foundations Guide was read, other resources in the form of books, articles, videos, or podcasts etc. were decided upon by each group.
The types of readings chosen by each group have diverged. Some of the readings that the groups have looked at are the Pulling Together: A Guide for Front-Line Staff, Student Services, and Advisors,2 the Truth and Reconciliation Commission of Canada Calls to Action,3 "Decolonization is Not a Metaphor,"4 and Stories from the Magic Canoe of Wa'xaid.5
These readings were chosen by the groups for the following reasons:
Pulling Together: A Guide for Front-line Staff, Student Services, and was chosen because it mapped most closely to the roles of the group members. There was also interest in the practical elements and their application in student services, and seeing how we could build on the context provided by the Foundations Guide to better understand relevant issues facing Indigenous students and staff across campus.
The Truth and Reconciliation Commission Calls to Action were chosen because a group member mentioned that in their CUPE union meetings, a Call to Action is read out at the beginning as a way to raise awareness and walk towards reconciliation.  This led the group to decide to read, review, and discuss a subsection of the calls per meeting (such as child welfare, or education), facilitated by a different member of the group each time, as a way to raise our awareness of the calls, and work towards reconciliation by considering what actions we can do to engage with the calls. 
"Decolonization is Not a Metaphor" was chosen as the article had been read by members of the group, who thought the discussion in the text provided an excellent critique of the current use/overuse of the term decolonization as a metaphor, and included discussion of moves to innocence that, as a reading group of settlers, we could contemplate and grapple with. 
Stories from the Magic Canoe of Wa'xaid was chosen from a recommendation by a reading group member. The book, an autobiography, provided understanding of the lived experience of Cecil Paul, a Xenaksiala elder, and resulted in a deeper understanding of how colonial policies and laws have impacted the author's life. 
"The Decolonization Reading Group has been a wonderful and fun way to learn about Indigenous cultures and the effects of colonization. It has provided a guide to reading and learning materials and a safe place to learn the truth, make mistakes, correct them and move forward on our individual paths to reconciliation."  - Member of the reading group

With the recent addition of Ry Moran, Associate University Librarian – Reconciliation, we look forward to the ways in which his guidance can help the reading groups grow and evolve.
For more information on the reading groups, please contact Sarah Miller.
Reading group discussions have produced further recommended readings and resources. Here is a selection of those resources:
Introductory and Foundational Information
Colonial policies on land and its impacts
Appropriation and Intellectual Property
Indigenous stories and narratives
Indigenous knowledge
Indigenous Peoples and Academia
BC Campus. "Indigenization Project: building respectful and relevant relationships" (accessed November 10, 2020), online: BC Campus.
Ian Cull, Robert L.A. Hancock, Stephanie McKeown, Michelle Pidgeon, & Adrienne Vedan, Pulling Together: A Guide for Front-Line Staff, Student Services, and Advisors, (Victoria, BC: BC Campus, 2018) online.
Truth and Reconciliation Commission of Canada, Truth and Reconciliation Commission of Canada: Calls to Action (Winnipeg, Manitoba: Truth and Reconciliation Commission of Canada, 2015) online.
Eve Tuck & K. Wayne Yang "Decolonization is not a metaphor" (2012) 1:1 Decolonization: Indigeneity, Education & Society 1.
Cecil Paul, as told to Briony Penn, Stories from the Magic Canoe of Wa'xaid (Victoria, BC: Rocky Mountain Books Ltd, 2019).