Our team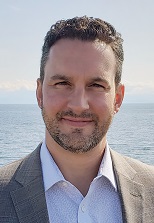 Director
Internal Audit
Trevor brings an enthusiastic approach to internal audit developed from years in senior audit roles in large, public sector organizations.  He has extensive qualifications and experience in multiple audit-related areas. 
Office: Technology Enterprise Facility (249-2300 McKenzie)
Manager
Internal Audit
Heiko has vast knowledge of audit related areas, specializing in data analysis, fraud, compliance and operational audits to enhance the effectiveness and efficiency of operations.
Office: Technology Enterprise Facility (249-2300 McKenzie)
Senior IT / Internal Auditor
Internal Audit
Lukasz is a Senior IT/ Internal Auditor with the University of Victoria, focusing his work in areas relating to information systems and operational engagements.
His 18 years of audit experience is divided between several audit shops at various public and private organizations, performing financial, operational, as well as IT audits. Over these years Lukasz developed a keen interest in IT risk management, cybersecurity, and data analytics. His work philosophy is to "audit others as you would like to be audited".
In his leisure time Lukasz likes to stay active and explore the beautiful outdoors of Vancouver Island.
Lukasz is a Chartered Professional Accounted and is pursuing a Certified Information Security Auditor Certification. In addition to English, Lukasz is also fluent in Polish, and German
Office: Technology Enterprise Facility (249-2300 McKenzie)