Information session with Kevin O'Neill about graduate programs at the University of Toronto
Kevin O'Neill will be available for questions and discussions about graduate programs at the University of Toronto in the department for the Study of Religion. All students Interested in pursing further education in Religious Studies are encouraged to come to this informal information session at the Centre for Studies in Religion and Society (Sedgwick building, B wing) on September 20th 10 - 10:30 am.
Hosted by the CSRS and the UVic undergraduate program for Religious Studies.
For more information, please contact the Religious Studies office.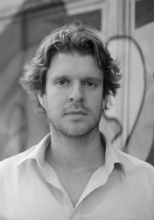 Kevin Lewis O'Neill is Professor in the Department for the Study of Religion and Director of the Centre for Diaspora and Transnational Studies. His work, deeply ethnographic, examines the moral dimensions of contemporary political practice. O'Neill's first book, City of God (University of California Press 2010), details Neo-Pentecostalism's relationship to democratization at the level of citizenship in postwar Guatemala. His second book, Secure the Soul (University of California Press 2015), tracks Christian piety's entanglement with Central American security.
Professor O'Neill is currently writing two books. Both focus on instances of humans hunting humans. TThe first, titled Hunted, is under contract with the University of Chicago Press's Class 200 Series. It explores the predatory pastoralism that so often underwrites compulsory drug rehabilitation centers in Guatemala City. The second book considers clerical sexual abuse in Latin America.
The editor or co-editor of volumes on genocide, security, practice, and the will, his articles appear in such journals as Critical Inquiry (43:3), Comparative Studies in Society and History (52:1), Public Culture (22:1; 29:3; 30:2), Social Text (30:2 and 32:3), Cultural Anthropology (28:2), Journal of the Royal Anthropological Institute(19:2), American Quarterly (63:2), History of Religions (51:4), and Journal of the American Academy of Religion (81:4).
Professor O'Neill is also the editor of a new book series with the University of California Press – Atelier: Ethnographic Inquiry in the Twenty-First Century.
More about the University of Toronto's programs.