Victoria Medieval Conference
Asia in the Middle Ages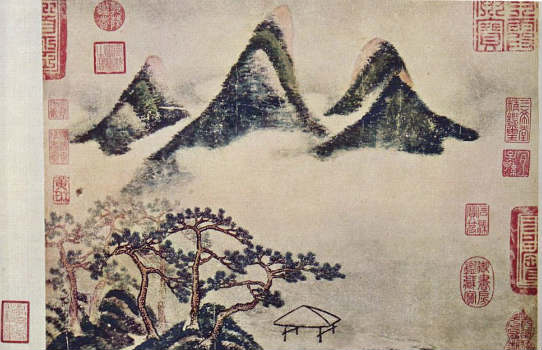 The first annual conference is on February 3, 2018 and will introduce "Asia in the Middle Ages" in Bob Wright Centre, B150 from 9 am - 4:30 pm.
NB Fees collected cover the invitation of guest lecturers, honoraria for the musicians, administrative costs, and coffee breaks. The remaining benefits (if any) are used for student support.
Gourmet lunch bags from Degrees Catering (optional) are available at an additional price. They are not included in the ticket fee.
Get a peek at the provisory program here. 
Registration options
You can register for our conference in person, by cheque, or online with your credit card. Please fill in our registration form.
An early bird rate of 53.00 will be available until November 30th, 2017.
From December 1st, 2017 to February 2nd, 2018 the registration price is 60.00.
Current students fee is 10.00, please fill in the student registration form.
We are unable to provide half day prices.
1. Register in person
Bring cash or cheque to the Medieval Studies office, Clearihue D264.
Please call or email the office to confirm office hours.
2. Register by mail
Mail your cheque and registration form to:

Medieval Studies
University of Victoria
PO Box 1700 STN CSC
Victoria BC
V8W 2Y2
*Please note that cheque mail in registrations will only be confirmed once the cheque has been deposited by Accounting services on campus.
3. Register online
Pay by credit card with our online registration system.
---
Lunch Options available:
When you register, you will also have the option of purchasing a lunch for 12.00. 
Sunday Roast Beef - Shaved roast beef, havarti, horseradish, dijon mustard & leaf lettuce on multigrain ciabatta
West Coast Classic - Smoked salmon, red onions, capers & dill cream cheese on an onion poppy seed bagnat
Turkey and Havarti - Smoked turkey, havarti cheese, leaf lettuce & tomato with cranberry mayo on a croissant
Mediterranean (Vegan) - Artichoke spread, roasted red peppers, hummus, grilled zucchini & sprouts on vegan bread.
Each options comes with greens or veggies and dip, a cookie and juice.
Please note that lunches are made by catering services on campus and anyone with severe allergies should consider bringing their own lunches to ensure their safety.