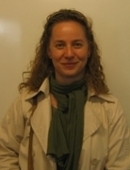 Position
Associate Professor and Undergraduate Coordinator
History
Credentials
BA (Calgary), MA (Toulouse II Le-Mirail), PhD (York-UK)
Contact
Office: Cle B224
Office Hours
Dr. Walshaw is on leave this term.
Area
Communication & popular political culture in early modern France and Europe; the French Revolution, revolt and resistance.
Bio
My research focuses on communication and popular political culture in early modern France and Europe, and on rural and provincial groups more generally. I am interested in social and cultural history in theory and practice, as well as such topics as the French Revolution, revolt and resistance, and public opinion studies. My current research project examines the practice and prosecution of counterfeiting across France from 1670 to 1800, and explores the disconnect between what was a remarkably common practice and its interpretation by the state as a form of lèse-majesté.
I first became interested in history as a French immersion student in the International Baccalaureate programme, where teachers from Quebec or, more often, France taught history courses in a European fashion - much more like University courses. I received an honours undergraduate degree from the University of Calgary in 1996, and then decided it was time to visit this country I had been reading so much about. After sending off a handful of letters of introduction to professors in different French universities, I settled on the University of Toulouse, in south-west France. After completing my MA there in 1998, I took my D.Phil. at the University of York, England, under Alan Forrest, after having talked with one of his other PhD students in the National Archives in Paris. I enjoyed York's interdisciplinary 18th-century studies programme, the original Roman city walls and cobblestoned streets, and the ability to make frequent research trips back to France. Before joining the History Department at UVic in the fall of 2008, I taught at the University of Alberta and held a postdoctoral fellowship at the Université de Montréal. When I was a child growing up in Calgary, we came to Vancouver Island every summer for vacation. I'm very happy to have settled here, and to be raising my two children – Jenny and Matthew – in such a remarkable place.
Selected publications
Books:
Articles and chapters:
"Counterfeiting in Eighteenth-Century France: Political Rhetoric and Social Realities". (Accepted for publication in the Proceedings of the Western Society for French History, forthcoming October 2013).
"Conspiracy in the Village? French Revolutionary Authorities and the Search for 'Subverters of Public Opinion' in the Rural South-West", in Peter Campbell, Marisa Linton, and Thomas Kaiser, eds., Conspiracy in the French Revolution (Manchester University Press, 2007).
"Controlling Public Opinion in the Ancien régime: Did the King Care what the Peasants Thought?", Proceedings of the Western Society for French History, vol. 33, 2006, pp.194-210.
"Of News and Networks: the Communication of Political Information in the Rural South-West during the French Revolution", French History, vol.15, no.3, September 2001, pp.273-306.
"Learning to Love the Republic: Jacobin Propaganda and the Peasantry of the Haute-Garonne", European Review of History/Revue européenne d'histoire, vol.6, no.2, June 1999, pp.165-179.